Iceland's Secret Solstice festival, set in 96 hours of continuous daylight June 21-24, is excited to once again present the world's most expensive festival ticket retailing at $1 million USD with all new uber luxurious perks.
From private jet travel to extravagant Icelandic dinners and luxury sightseeing to private parties with headline artists, this is without a doubt the most exclusive festival pass ever offered on the planet.
With just one golden ticket up for grabs, the princely priced pass gets roundtrip pick up via private chartered business jet for six people, as well as luxury accommodation for the entire festival week including an exclusive private party with a Secret Solstice headline artist.
Other standout benefits include daily pampering with luxury spa access and a personalized glam squad, private dining with prominent Icelandic chefs in unique Icelandic locations, chartered helicopter tour over the stunning landscape of southern Iceland across volcanoes and glaciers, horseback riding, catered World Cup viewing parties, 24/7 access to personal drivers, sledding across the world famous Langjökull glacier, complimentary gear from 66North, and all the usual VIP perks like priority festival and backstage access, an on-site fully-stocked private lounge, and plenty more.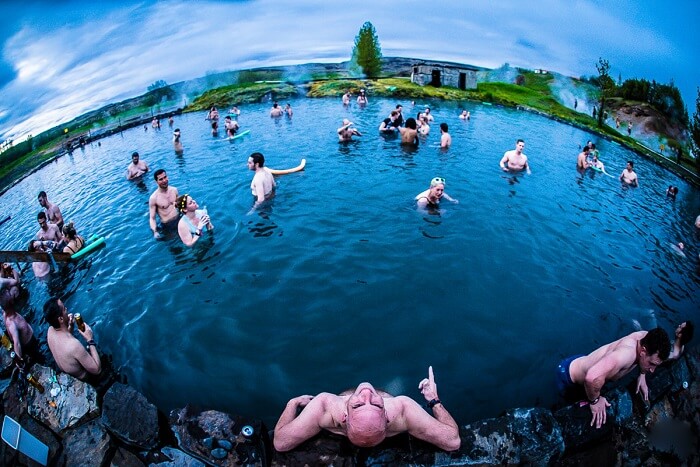 For those who's pockets aren't quite as deep as $1 million dollars, Secret Solstice also offers two other more affordable in comparison luxury ticket tiers, Package of the Gods for $14800 and Oðinn for $1865. What's included? For Oðinn, purchasers enjoy perks like entry to the new Oðinn pop-up lounge, complimentary food and drinks at the festival, side event discounts and more.
With only three Package of the Gods passes available, the festival ticket is perfect for fans wanting to enjoy their favorite artists in style. Encompassing everything offered to Oðinn members, the pass also includes helicopter transfers to glaciers and lava tunnels, complimentary access to all side party events, luxury accommodation for two, a private Icelandic dining experience and more. While not quite in the same league as the seven digit $1 million ticket, it's a perfect option for those wanting to splurge.
Boasting one of the most eclectic lineups of 2018, the festival now in its fifth year is pleased to welcome Slayer who are on their final world tour to the Secret Solstice stage alongside Stormzy, Gucci Mane, Bonnie Tyler, Clean Bandit, Death From Above, Steve Aoki, George Clinton & Parliament Funkadelic, and more top names in rock, hip hop and dance music from Iceland and around the world.
Throw in spectacular add-on side events inside glaciers and lava tunnels as well as the country's magnificent scenery complete with volcanic beaches, jaw-dropping waterfalls, ginormous glaciers, and the infamous Blue Lagoon, there are so many reasons to check out Secret Solstice this summer.
For $1 million ticket inquiries please send expression of interest to: odinn@secretsolstice.is
With more amazing experiences still yet to be announced, the full $1 million ticket package includes the following:
● Fly round trip to Iceland in a private chartered business jet (Gulfstream G300 or similar) for six people from any destination on Earth
● Luxury accommodation for the Secret Solstice 2018 festival week
● Welcome Villa party with unlimited champagne and Icelandic delicacies prepared by a private chef
● Party with an international music artist at an exclusive private concert party for you and your select invited guests.
● An exclusive mini 66North hotel pop-up so you can have the VIP personal shopping experience from the comfort of your room with an outfit from 66North
● Private glam squad to provide personal hair, makeup and grooming everyday
● Premium luggage set so you travel to the festival in style
● Icelandic skincare treatments on-site at the festival everyday
● Access to spa treatments throughout the duration of your stay
● 24/7 access to two deluxe cars, personal drivers, and private escort for the entire week in Iceland
● Daily relaxation massages for you and your guests
● Catered private World Cup viewing party with prominent Icelandic chef for any game of your choosing for you and your friends
● Private helicopter tour over the glaciers and volcanoes of South Iceland
● Special Secret Solstice summer picnic and a night at a luxury hotel in the lush ambience of the Icelandic countryside
● VIP midnight sun yacht party for you and your friends with artists on the lineup
● Premium treatment, backstage access and priority fast-track access during the festival
● Boutique festival tent on-site fully stocked and serviced including wi-fi, electricity and a complimentary weather pack to enjoy the festival in complete comfort
● Lavish Icelandic gift hamper on arrival on-site at Secret Solstice 2018
● All food and drinks served at Secret Solstice, including hyper-premium drinks and bespoke exquisite cocktails
● All you can eat Icelandic hot dogs at Bæjarins Beztu Pylsur, "a world-famous hot dog stand"
● Journey across the Langjökull glacier by snowmobile and sledding
● Capture your glacial experience with a well-known Icelandic photographer
● Explore the natural geothermal hot springs
● Private dinner + chef's table at Iceland's top exclusive restaurants specializing in Icelandic cuisine
● Private yacht safari among floating icebergs
● Private horseback riding session with purebred Icelandic Horses
● Sensory dining experience by candlelight inside a cave
● Access to all sold out Secret Solstice side event music experiences including Into The Glacier and The Lava Tunnel
● Plus more speciality services to be released for our 1 million dollar guest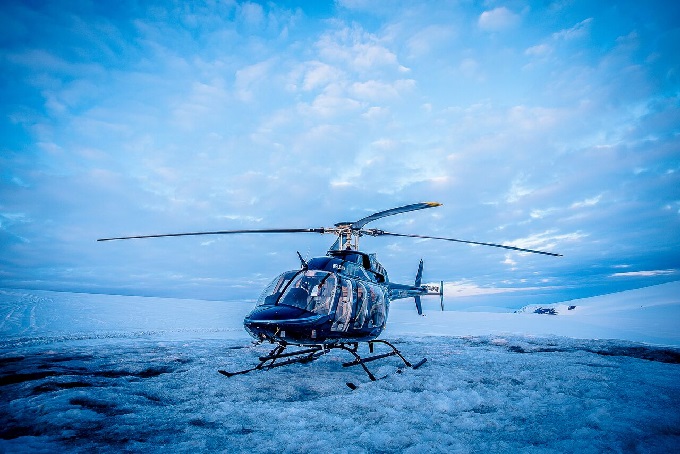 Watch the Official 2017 Aftermovie below!