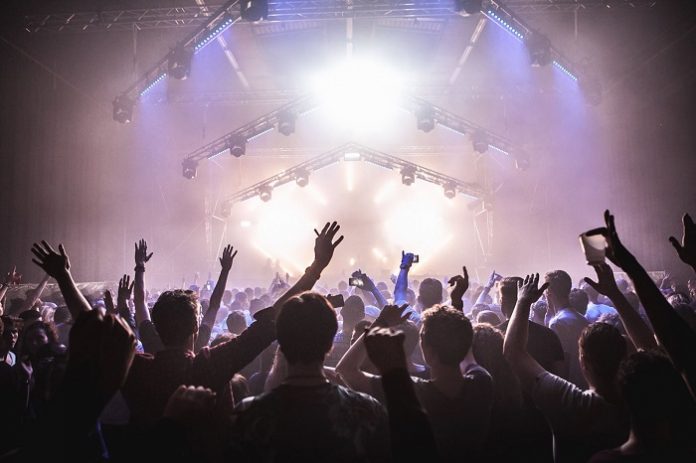 After another fine year of parties all round the Netherlands, Verknipt return to Amsterdam Dance Event for a sixth season, once again offering three days of next level events.
Running from Thursday October 17 – 19th at the very special Amsterdam Studios, world class artists such as Fjaak, Perc & Ansome, Randomer, B.Traits, Deborah de Luca, Marco Bailey, Matador, The Advent, Egbert, Ø [Phase], Benny Rodrigues, Dennis Cruz, Latmun, PAWSA, Franky Rizardo, wAFF, Solardo and tens more all line-up.
Over the last 12 months, Verknipt has continued to establish itself at the cutting edge of the underground with big indoor events that focus on great production, killer sound systems and of course mouthwatering artists.
There have also been boat parties, the Verknipt Festival with its own afterparties, Kingsnight Specials, 6th Birthday events and all night long parties amongst many other highlights, with plenty more big and bold plans for 2020.
The series at ADE always sells out at the amazing Amsterdam Studios and this year will be no different. The prize location is a big warehouse with capacity for more than 2500 visitors split over three different rooms with their own character, all of which will come alive with Verknipt's great light and laser shows. It is only used once a year and has no sound restrictions, so get ready for the parties of your life.
Tickets available HERE!
Verknipt Day 1
Thursday 17th October
AIROD
AnD
Cynthia Spiering
Domenico Crisci
DYEN
FJAAK b2b Fadi Mohem
Ghost in the Machine
I Hate Models
Juan Sanchez
[KRTM]
Noneoftheabove
Perc & Ansome (Hybrid Live)
Randomer
Remco Beekwilder
SHDW & Obscure Shape
SNTS
ZIZA
Verknipt Day 2
Friday 18th October
Amber
B.Traits
Cleric
Deborah De Luca
EgbertLIVE
Fatima Hajji
Gary Beck
Joyhauser
Klangkuenstler
Marco Bailey
Matador
ROD
The Advent
Thomas Schumacher
Tom Hades
Ø [Phase]
Victor Ruiz
Verknipt Day 3
Saturday 19th October
ANOTR
Benny Rodrigues
Ben Sterling
Chelina Manuhutu
Cloonee
Dennis Cruz
Eddy M
Franky Rizardo
High Soundsystem
Karim Soliman
Latmun
Luuk van Dijk
Michael Bibi
PAWSA
Relativ
Solardo
wAFF