Grammy and Ivor Novello nominated live phenomenon Elderbrook hands over the baton to acclaimed Dutch DJ and producer Joris Voorn to deliver a pulsating and powerful re-work of his emotive new single 'Numb'.
Joris Voorn is one of the most renowned and revered producers to come out of The Netherlands, sitting at the epicentre of the Dutch electronic music scene with his melting pot of underground house and techno. His prolific 2019 4th studio album \\\\ [four] boasts an impressive cast list of collaborations including the iconic Underworld, and further cements his global contribution across the last two decades as an international DJ, producer and label owner.
His re-edit of 'Numb' adds another layer of intricacy to the track, delivering a deep, dark, yet euphoric backdrop with his distinctive, crisp drum production. Elderbrook's trademark vocals float over the uplifting, metronomic pulses of the Dutch studio heavyweight, resulting in a potent dancefloor moment.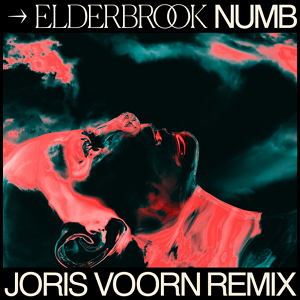 'Numb' continues to cement Elderbrook as a multi-faceted talent with a passion for storytelling, an artist who can easily explore and push boundaries within his genre, centred around exploring themes of human connection.
The single follows the explosive 2019 Rudimental collaboration 'Something About You' with the single amassing over 50M combined streams, 14M video views and earning the producer his 2nd #1 at US Dance Radio.
Listen to the remix below.