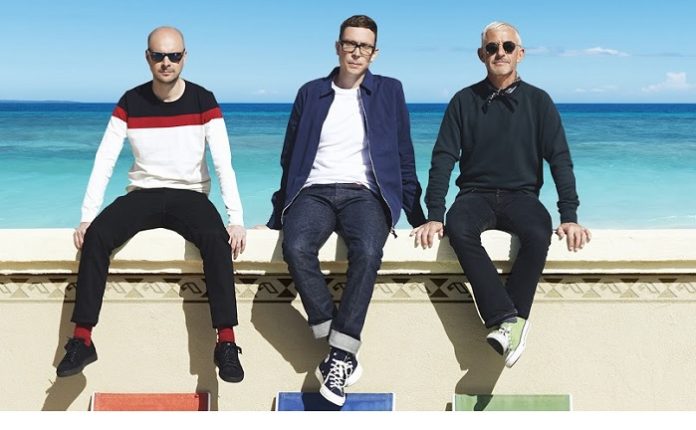 Better known for their awe-inspiring live shows and an army of diehard fans, GRAMMY-nominated trio Above & Beyond briefly stepped away from the noisy world of dance music last year, penning 17 original ambient and piano-based compositions.
A reaction to the stress of touring life and described by the band as "music tools for yoga, mindfulness, and mental fitness", 'Flow State' was picked up by global mental health phenomenon Calm, featured in The Times and NME and had extensive radio play on BBC Radio 1 and Sirius XM. 'Flow State' yoga sessions were hosted in 17 cities around the world in collaboration with New York-based yogi Elena Brower and the DAYBREAKER community.
Fast-forward eight months and 'Flow State' music can be found in the world's biggest yoga and mindfulness playlists on Apple Music, Amazon, Deezer and Spotify and has been streamed over 50 million times. The album was accompanied by a spoken word meditation piece from Elena Brower; self-empowering words for troubling times.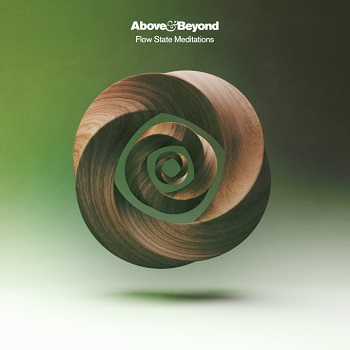 Today, the band shares a new series of Flow State meditations in partnership with Elena Brower and three other inspiring women from around the world.
Elena Brower has taught yoga and meditation since 1999. Her first book, Art of Attention, has been translated into seven languages; her second book, Practice You: A Journal, is a bestseller. Elena met Above & Beyond on the playa at Burning Man in 2014, where the seed that became Flow State was first planted. Her Practice You Podcast is beloved globally and her practices can be found at Glo.com.
Hong-Kong born ChauKei Ngai has been teaching yoga around the world since 2006. In 2013, she won the prestigious International Yoga Sports Federation Championship, the world's largest international yoga competition with participants from over 25 countries. In 2018, she joined Above & Beyond for a live 'Flow State' yoga session in Kowloon Park, Hong Kong, attended by over 1000 people.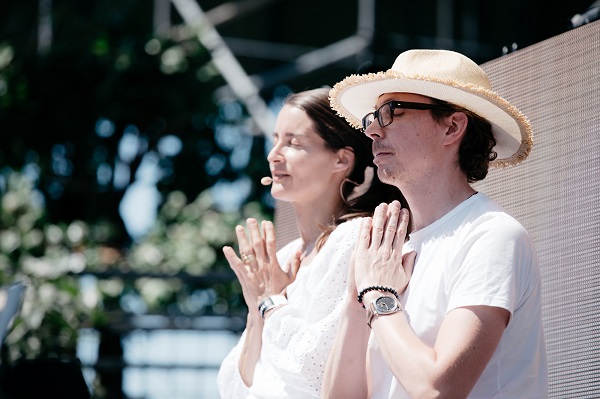 After working as a professional model for 10 years, Veronica Blume slowed down, moved to Ibiza, started practicing Kundalini Yoga, and went on to open her dream yoga studio, The Garage in Barcelona. The Garage closed its doors right before lockdown and Veronica is now focusing on building her community through a new podcast, 'El Camino De Vuelta'.
Hanan Alshehri hosts yoga events and retreats both in Arabic and English languages in Saudi Arabia, India, Bali, and Turkey. She created the first legal yoga retreat in Saudi Arabia and is getting ready to launch an online platform for yoga and meditation in the Arabic language.
To mark the release of Above & Beyond's 'Flow State Meditations', Anjunabeats is hosting a week of wellness live streams on Twitch alongside its regular #AnjunaUnlocked schedule. All available to watch on twitch.tv/anjuna. Fans are able to set a reminder for the week's activities via Classpass: here.
'Flow State Meditations' is out today – May 11th – on Above & Beyond's record label, Anjunabeats.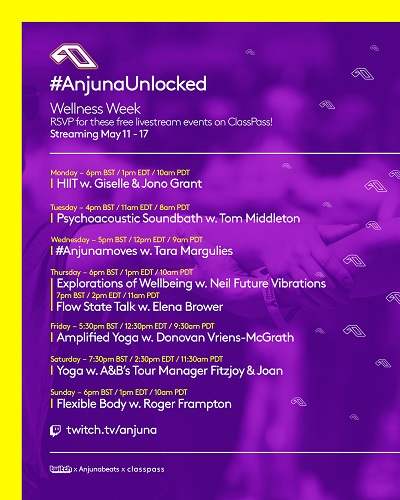 Listen to Flow State Meditations with Elena Brower (English) below.
Listen to Flow State Meditations with ChauKei Ngai (Mandarin) below.
Listen to Flow State Meditations with Veronica Blume (Spanish) below.
Listen to Flow State Meditations with Hanan Alsheri (Arabic) below.