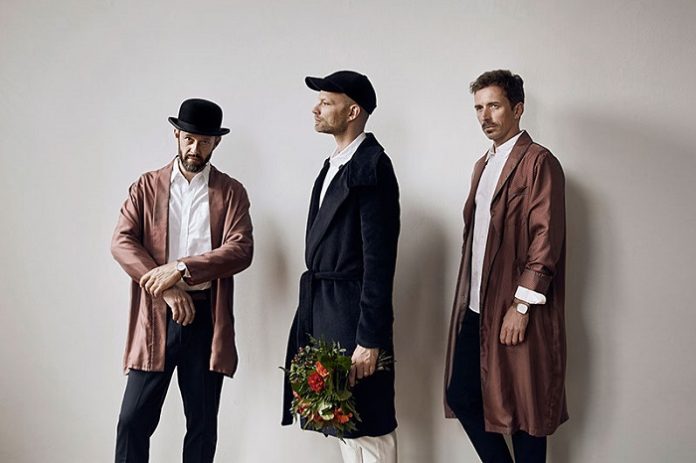 Currently in the midst of one of their most rigorous world tours since forming almost twenty years ago, Tomas Høffding, Jeppe Kjellberg and Tomas Barfod are on a three-man mission to shake off the woes of the past eighteen months and make 2021 their most prolific and memorable year to date.
Following the critically acclaimed release of Mermaids back in May, which came alongside the announcement of a brand new WhoMadeWho album due in 2022, the past few months has seen the eccentric Danish trio tick off an impressive number of career milestones, including a stunning live performance for Cercle at the Abu Simbel World Heritage site in Egypt and a stirring debut outing for BBC Radio 1's hallowed Essential Mix series, to name but a few.
Now, with their second album single Summer continuing to dominate airwaves and tastemaker playlists the world over, WhoMadeWho drop a dynamic, up-tempo Club Mix to accompany the beautifully introspective, tripped-out original production.
First broadcast during their recent BBC Radio 1 Essential Mix and road-tested to incredible reception at multiple stops on their on-going world tour, WhoMadeWho's Club Mix of Summer sees the Danish outfit add their inimitable late night twist to the beautifully crafted down-tempo record, as they introduce chugging rhythms and spellbinding, cosmic synths to the dreamy hypnotic soundscapes and ethereal toplines of the original.
Speaking about the Club Mix, WhoMadeWho commented:
"The Summer Club Mix is a special flower for us… Since the original song has a very strong identity, we wanted to maintain that feeling while adding more electronic elements. Normally we let other artists do our remixes, but with this one we had a particular vision and had to give it a shot. After a fun week in the studio at the beginning of July, we started testing it out in the clubs while touring.
We kept updating the remix after every show until very shortly before the final deadline, to get it just right. In the end we made it work to everyone's satisfaction… With a catchy riff, an uplifting beat and sufficient space in the arrangement to let the song breathe. We sincerely hope you'll enjoy it!"
Listen to the Club Mix below.