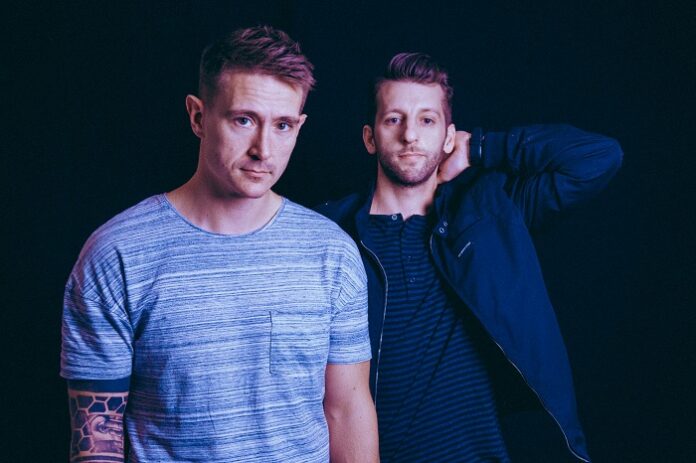 Medii is now in the midst of a defining season of releases. Made up of three parts, Binary Blue, Replica Red, and What If This Is All Real – the two EP's and final LP brings listeners through an extensive, dynamic sonic adventure that arcs across several weeks. With Binary Blue EP having been released in February, Replica Red EP is up to bat in this saga, this chapter set to drop May 5th.
"Kiss Goodbye (feat. Cat Cyenne)," instantly sucks the listener back into the happy-go-lucky synthpop world that Medii so beautifully creates. The vocal work of Cat Cyenne fits right into the warm and breezy beat that Medii has put together here. Like all their works, this lead track off the EP articulates sophisticated songwriting, a prioritized aspect for Medii and what they release. "Kiss Goodbye," primes the mood and momentum in just the right frame to keep the mind settled for the rest of the ride.
"For Life (feat. Sidney Blair)," maintains a similar melodic disposition while rendering a completely different musical angle. The timbre juxtaposed against the previous track acts as one of many plus with this one, an uplifting and hopeful aura being innately attached to what's being experienced in real time. The groovy chorus drives the body to dance and tap along, digestible and exciting being a few of the positive traits happening with this song.
"My Mind's Escaping," shakes the flow up a bit with more masculinity brought in on the vocal front. The single leans more on the wild and rambunctious side. Sharp drum work and epic moments bring forth a higher energy level that adds more narrative across the EP.
"Circles (feat. Gemyni)," features yet another talented vocalist, setting up another unique tone to the vocal-driven Replica Red. Circles covers the smash-hit originally released by Post Malone. A merging of the instruments and sound designs found across this EP. "Circles," merges a perfect balance between the styles of Post Malone and Medii.
Closing out the EP is "Precious Time (feat. Kiture)." Perhaps the most soulful out of all the collection of songs, the vibe ironically has a 'end credits' feel to it – containing both a reflective essence to it while maintaining a chipper emotional state.
What If This Is All Real will be the final chapter of Medii cohesive rollout, slated to be an awe-inspiring ending to a project they've put their all into.
Boasting over 30 million streams, having played many clubs/festivals, while maintaining an integral brand and signature sound easily recognized. Replica Red is one part of a bigger picture Medii brings to the table.
Listen to the EP below!