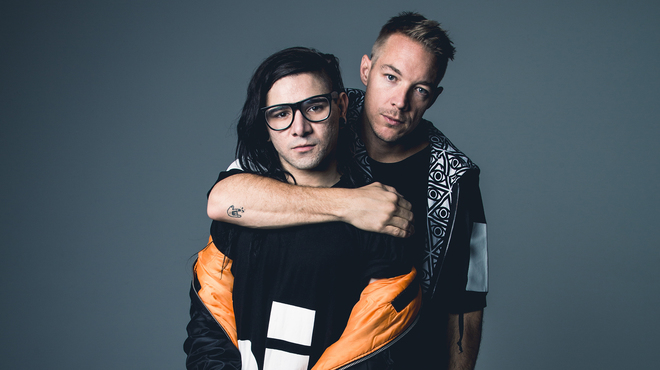 Skrillex And Diplo Present Jack Ü by Skrillex And Diplo has won best dance/electronic album at the Grammy awards in Los Angeles.
The EDM duo took home the award in face of competition from British producers the The Chemical Brothers, Jamie xx and Disclosure.
The album saw a high profile collaboration with Justin Bieber , Where Are U Now, and carried on their experimentation with chart-friendly EDMmusic.
Skrillex told that the success of the Bieber track had led to some interesting offers. "There have been a lot; lots will come from people who'll text me: "Hey, I'm not sure if you're into this but would you be into producing the Meghan Trainor song for the new Snoopy movie?" Things like that."
The other nominees for best dance/electronic album were: Our Love by Caribou, Born In The Echoes by The Chemical Brothers, Caracal by Disclosure, In Colour by Jamie xx.