World renowned DJ and producer Hardwell has a major reason to celebrate. He won six IDMA awards at this year's ceremony.
Miami Music Week and Miami Ultra Music Festival have finally come to an end. And oh boy, it was a blast! However, the world's dance music gathering in Miami has not come to an end yet.
In 2015, Hardwell dominated the charts worldwide thanks to the release of his fantastic album " United We Are" , as well as the launch of his charitable foundation, , where he was able to raise funds to educate over 18,000 underprivileged children .
With the immense support from his fans, Hardwell was able to triumph at this year's International Dance Music Awards, especially since he won 6 awards, including the prestigious "Best Global DJ."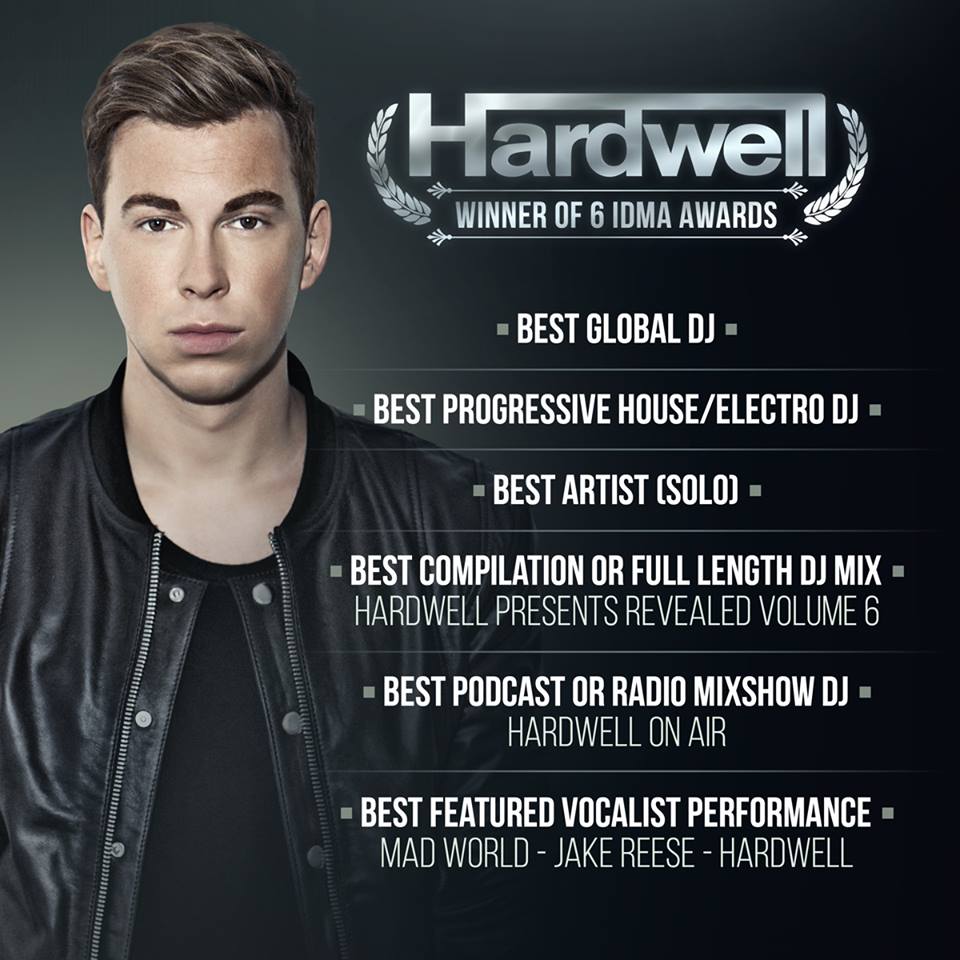 Check out the full list of winners in all the categories HERE.