Earlier this year, DJ Mag opened its 2016 Top 100 Clubs poll to the public, to find out which venue in clubland reigns supreme. After weeks of waiting, the results are finally out .
The winner of Top 100 Clubs 2016, powered by Miller Genuine Draft, is… Space Ibiza !!!
This victory marks the Ibiza superclub's fourth time as champion, beating their own record from 2014. However it is a victory that is tinged with some sadness, as 2016 will be their year of operation.
The iconic club, which has worked on the same site for over 25 years, will close its doors at the end of this summer. What`s gonna be next, very few know. But any clubber who has experienced the club's unique vibe over the last quarter of a century will be delighted that they are signing off as The World's No.1 Club.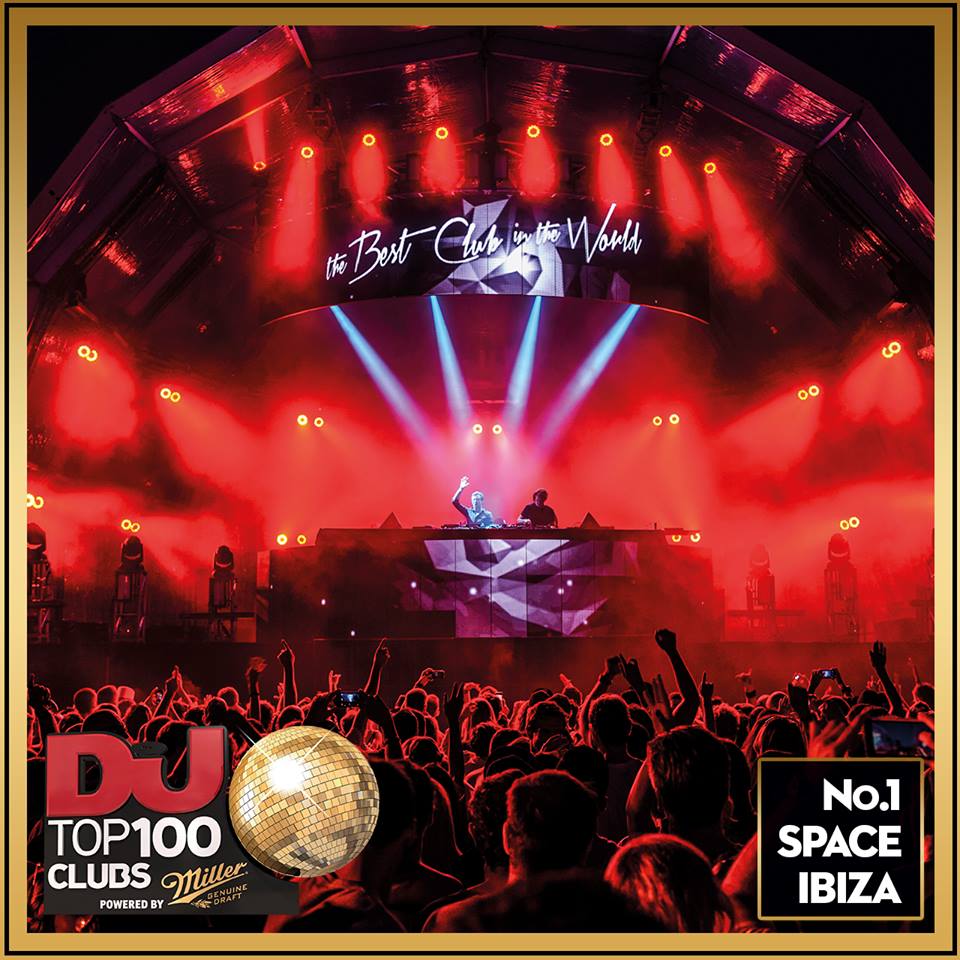 The Miller Genuine Draft -powered list also had clubs like Green Valley, Amnesia, Octagon, Ushuaia in the top ten .
These are the first twenty, click on the link at the bottom of the page to view the full 100.
http://www.djmag.com/top100clubs