With the lineup for Electric Daisy Carnival set to drop at any moment, Deadmau5 himself decided to share on twitter that will not be performing this year in Las Vegas. A lot of fans were let down saddened, because they will not have the chance to see him performing at one of the best EDM festivals in the world this year.
But then the founder of Insomniac and EDC, Pasquale Rottela, took issue with the mau5's tweet, provoking a hostile reaction from the DJ, much to the delight of Twitter-beef-hungry denizens.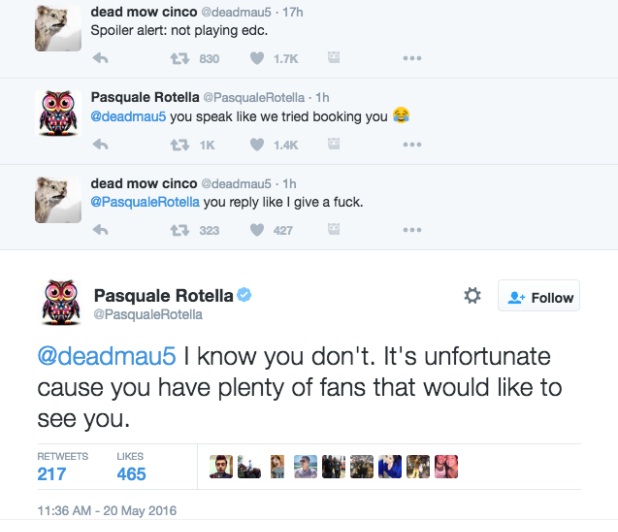 The fans quickly began grabbing their popcorn and watching the fight, which ended up lasting for only a few back and forth replies.
Yeah I know. I'll figure it out on my own terms as I usually do. Best of luck with the fest. https://t.co/W1k2cXF02w

— dead mow cinco (@deadmau5) May 20, 2016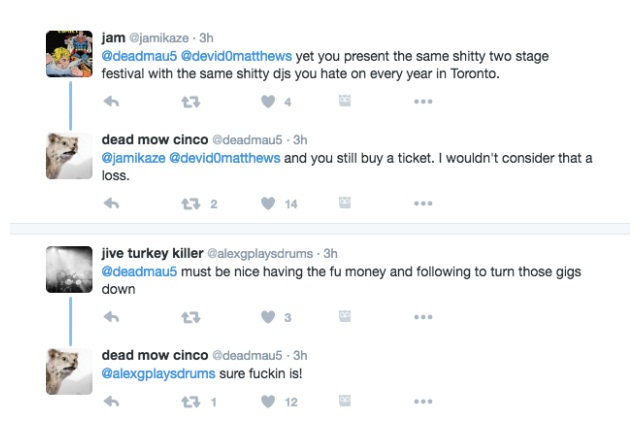 Get yelled at for playing an EDM festival, get yelled at for not playing an EDM festival. Wow EDM festivals are so fun. Back to work.

— dead mow cinco (@deadmau5) May 20, 2016
At the and he said that EDC just wasn't a priority for him this year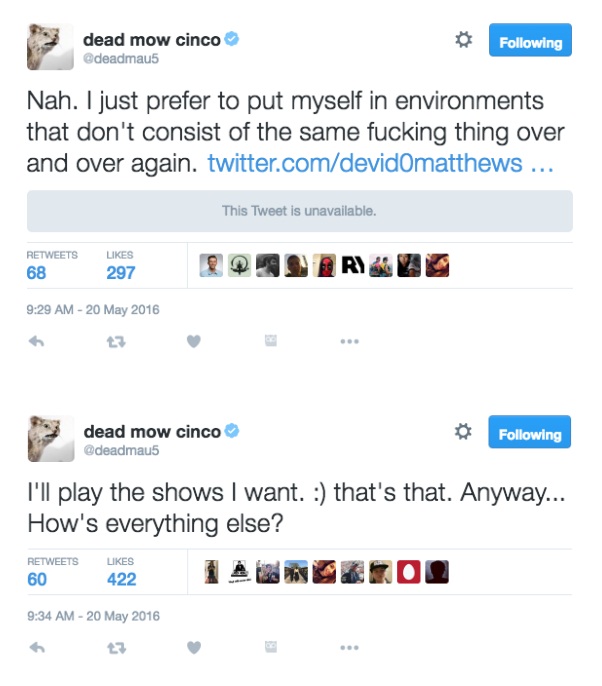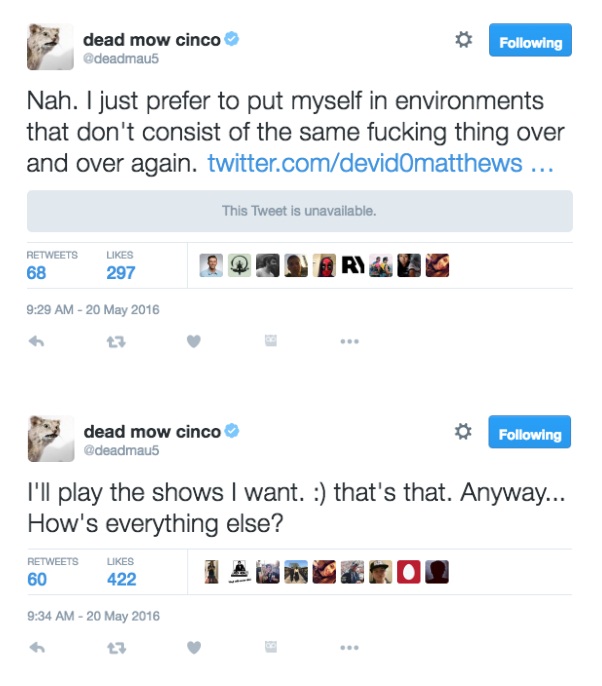 Meanwhile EDC Las Vegas GA tickets are officially SOLD OUT. Only Limited VIP tickets remain, but moving fast !!!
Thank YOU, Headliners! GA tickets are officially SOLD OUT! Limited VIP tickets remain, but moving fast!⚡️🌼🎪 #EDCLV pic.twitter.com/RfQn6y1j8o

— EDC (@EDC_LasVegas) May 20, 2016