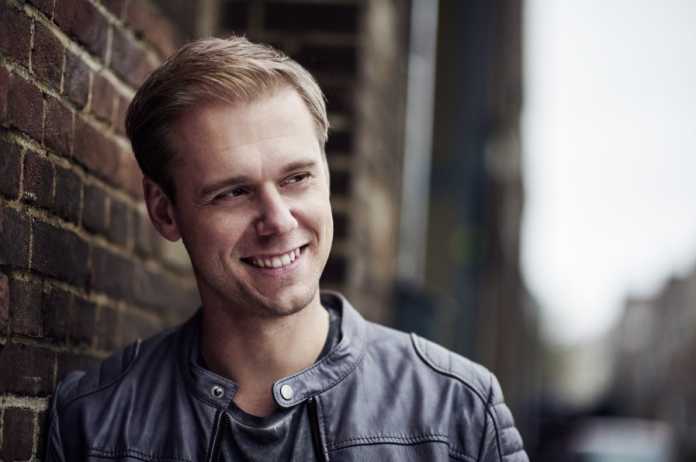 Exactly a month from now, the king of trance music Armin van Buuren will put out a rather surprising mini album. Entitled "Old Skool" this mini album features Armin van Buuren's versions of world-renowned dance classics such as Human Resource – "Dominator", The Ultimate Seduction – "The Ultimate Seduction", and Speedy J –"The Pull Over".
Simultaneous with the start of the "Old Skool"mini album pre-order, Armin van Buuren's version of dance classic "Dominator" has also been unleashed. "Dominator" was originally put out by Dutch dance act Human Resource in 1991 and Armin van Buuren's rendition proved one of the most recognizable records in his live sets over the past few months, with plays on major festivals such as Ultra Music Festival Miami, The Flying Dutch Amsterdam, Ultra Music Festival Korea, EDC Las Vegas, and many more.
Though few fans would've expected Armin van Buuren to deliver an entire mini album so soon after the release of his sixth artist album ("Embrace"), the concept didn't exactly come out of nowhere. "Embrace" featured a track called "Old Skool" and the tracks comprising the mini album are all part of Armin van Buuren's ongoing 'Armin Only Embrace' world tour.
Check out the clip on the making of "Dominator" and the full tracklist below.
Full tracklist:
Armin van Buuren vs Human Resource – Dominator
Armin van Buuren vs The Ultimate Seduction – The Ultimate Seduction
Armin van Buuren vs Quadrophonia – Quadrophonia
Armin van Buuren vs MainX – 88 To Piano
Armin van Buuren – Old Skool (Vigel Remix)
Armin van Buuren – Old Skool Ping Pong
The "Old Skool" album is out on August 4th and available for pre-order as of today.