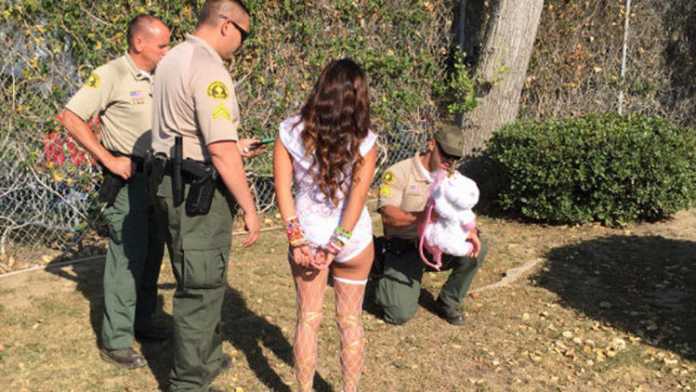 Hundreds of people were arrested and five were hospitalized over the weekend as thousands descended on Devore for a Nocturnal Wonderland festival, authorities announce Monday.
According to San Bernardino County Sheriff's Department, by 2 a.m. Monday, 428 festival goers had been arrested on various drug and alcohol related charges, and on suspicion of trespassing, up more than a hundred compared to the same festival last summer.
Approximately 111 people were arrested Friday, and an additional 141 arrests were made on Saturday. On Sunday, the final day of the three-day festival, authorities made 176 arrests, brining the total to 428.
Subject arrested for attempting to enter the festival with drugs. It's not worth it! pic.twitter.com/xoXZ9bLboi

— Stephen Dorsey (@SBCSDsdorsey) September 4, 2016
Authorities arrested 428 people who were trying to enter the concert grounds, for alleged drug possession, drug sales, assault and battery, resisting arrest, and being under the influence of drugs or alcohol, the statement said.
On Sunday, Nocturnal Wonderland festival was attended by 25,762 people.