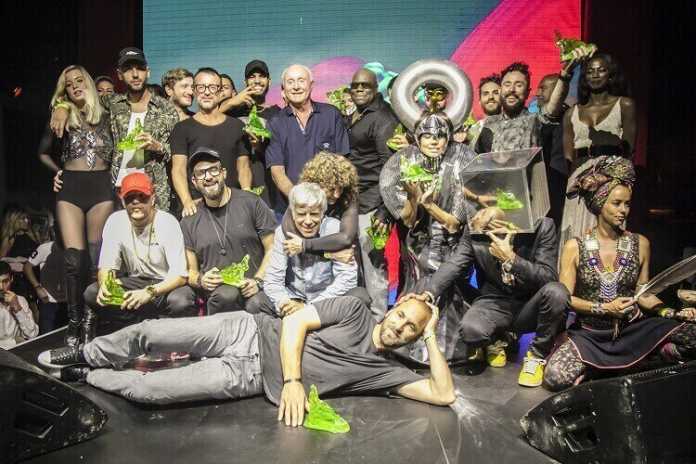 It was a night of good vibes and high emotions as many of those who influence the global dance music scene gathered for the annual DJ Awards celebration at Pacha Ibiza.
Des Paul and Lucy Horobin presided over the ceremony as 21 awards were presented. 12 of which were categories that were voted for by the music fans. There was incredible support shown with the number of votes increasing year by year. There were also 9 special awards which were chosen by industry insiders to recognise those who have contributed to the electronic music culture.
Ibiza Music Event was awarded to a truly unique event, Mosaic by Maceo Plex – 10 Key Spots In Ibiza, and Ibiza Night went to a party which truly captured the spirit of the island, Woomoon.
The biggest ovation of the night was for Carl Cox who picked up not one, but two awards for Techno and International.
Space became the first recipient of the newly created Iconic Club Award.
The party following the ceremony reflected the theme of this year's event, Let's Dance, as some of the 2016 winners rocked the dancefloor. Emanuel Satie got the party started with Claptone taking over and bringing the house down, including a performance with Anabel Englund. John Acquaviva took the energy higher with his Tech House style and Mihalis Safras' vinyl only set smashed it until dawn.
DJ AWARDS – WINNERS 2016
MUSIC CATEGORIES
BASS ———————————————–ARMINE EDGE & DANCE
BIG ROOM HOUSE ——————————–HARDWELL
BREAKTHROUGH ———————————ANNA
DEEP HOUSE ————————————–BLACK COFFEE
ELECTRONICA ————————————JAMIE XX
ELECTRONIC LIVE PERFORMER —————-MATADOR
HOUSE ———————————————CLAPTONE
INTERNATIONAL ———————————CARL COX
NEWCOMER —————————————MIHALIS SAFRAS
TECH HOUSE ————————————–THE MARTINEZ BROTHERS
TECHNO ——————————————-CARL COX
TRANCE ——————————————-ARMIN VAN BUUREN
SPECIAL AWARDS
INTERNATIONAL FESTIVAL ————–AWAKENINGS
CUTTING EDGE —————————–FUNKTION ONE
PRODUCER ———————————EMANUEL SATIE
IBIZA NIGHT ——————————WOOMOON
IBIZA DJ ———————————–MR DORIS
RECORD LABEL OF THE YEAR ———-SUARA
IBIZA MUSIC EVENT ———————MOSIAC BY MACEO PLEX 10 KEYS SPOTS IN IBIZA
ELECTRONIC MUSIC PIONEER ———-JOHN ACQUAVIVA
NEW AWARD
ICONIC CLUB AWARD ——————–SPACE