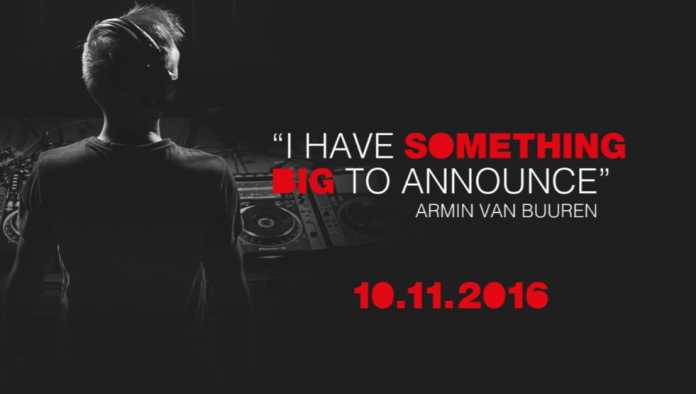 As noted earlier, Armin van Buuren teased that he would be making "big announcement" this week. And today he revealed that on Saturday 13 May, 2017, he will mark his 20th year in music with his biggest show to date – "The Best of Armin Only".
Taking place at the Amsterdam ArenA,"The Best of Armin Only" will see the Dutch legend take his fans back in time as he performs his famed 'Armin Only' solo show at one of the most iconic venues in the country.
From his very first club memories in the Netherlands to the best of the current 'Armin Only' world tour, the event will see van Buuren showcase all of his personal highlights over the last 20 years and more. It will also be the first time a DJ has ever hosted a solo show in the Amsterdam ArenA.


This will also be the first time Armin, who has taken up a prominent place in the DJ Mag Top 5 for the past fifteen years, will be performing a solo show in the arena.
"This show brings everything together for me. It is a milestone to celebrate the highlights of all these past years: with my beloved fans, in my own country, in the Amsterdam ArenA. It is going to be a night to remember forever".
Tickets for this one-off event will begin with a pre-sale on 24 November, with an exclusive registration period now open for fans at www.arminonly.com.
Having toured across five continents with his Armin Only brand and most recently hosting an exclusive showcase during the Amsterdam Dance Event in which he performed in the Van Gogh Museum, 2016 has been yet another monumental year for van Buuren. With a 20th year birthday celebration now firmly in his sights, 2017 is shaping up to be even bigger.