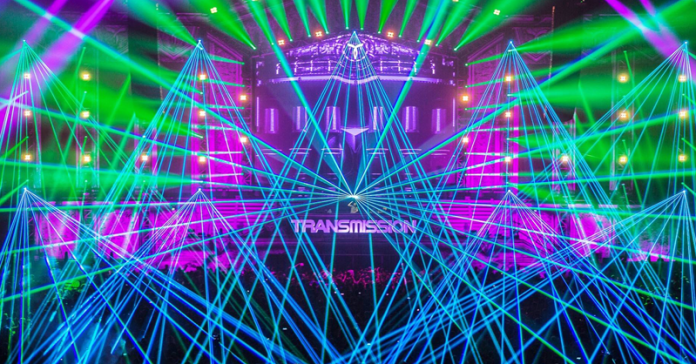 Transmission, the visually stunning trance music festival delivered an amazing laser show that will definitely blow your mind !
This trance festival has established itself as possibly the most awe-inspiring festival experience in existence. Transmission is known as one of the top indoor dance events in the world. Every year thousands of people flock to the festival's home base in Prague, Czech Republic.
Their main stage is designed by some of the most creative people in music industry and the highest quality equipment, including a huge Funktion One sound system, 300 square meter LED screens and 18 giant lasers.
The feeling of blasting all your senses with awesome trance music, light show and dance is almost indescribable. For those festival-goers lucky enough to attend, the experience is legendary.
During Transmission's last edtion in Prague, artist Vini Vici closed out the festivities with his recent Armin van Buuren collaboration titled "Great Spirit," alongside a stunning visual spectacle.
Check out the video below, and head here to grab your tickets for the festival's next stop in Thailand this March.
Vini Vici & Armin van Buuren feat Hilight Tribe – Great Spirit @ Transmission Festival. Next Edition 10.3.2017 Transmission Festival Asia Thailand Bangkok. See you there. TICKETS: http://bit.do/Tmthai

Posted by Transmission Festival on Thursday, December 15, 2016
You can also check the full set below
Here it is, the full set of Vini Vici closing Transmission Festival. The next Transmission – the Lost Oracle show will be 10.3.2017 in BITEC (the new part) in Bangkok, Thailand. Tickets: http://bit.do/Tmthai

Posted by Transmission Festival on Saturday, December 17, 2016