On January 5-7, CES attendees and fans at home will be able to relive
North America's largest and most advanced music festival in 360-degree virtual reality.
Today, Insomniac and VRLIVE announced a virtual reality collaboration set to debut at CES 2017, allowing attendees at the convention along with fans at home to relive all of the monumental moments from last year's 20th annual Electric Daisy Carnival (EDC) in Las Vegas.
VRLIVE's cutting-edge technology and immersive 360º footage will transport viewers into the imaginative world of North America's largest music festival as they witness more than 250 performances from globally acclaimed artists across eight of EDC's massive stages and fourteen iconic Art Cars.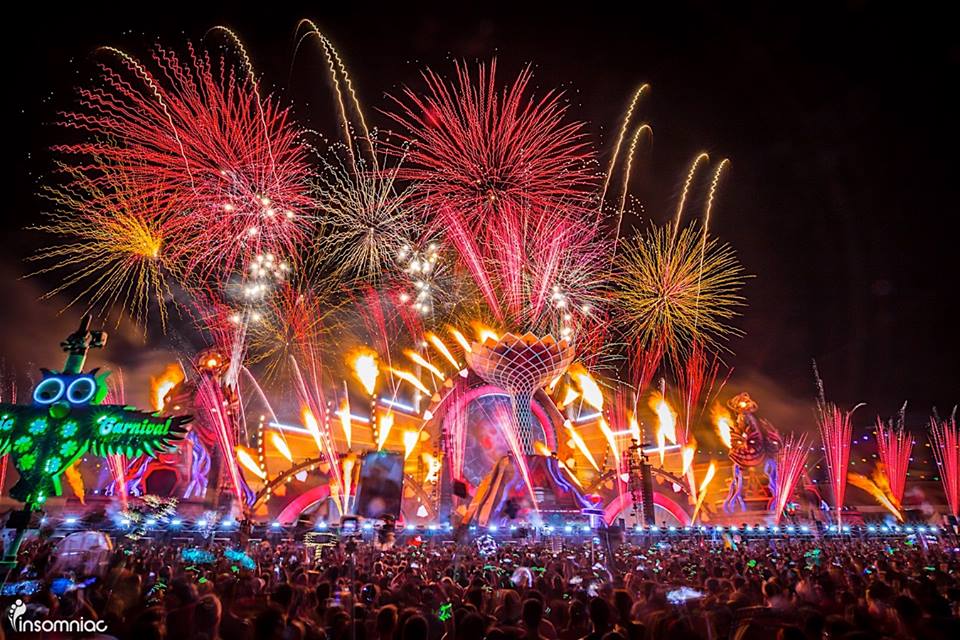 In 2016, VRLIVE partnered with Insomniac for the first time to capture 360º VR footage over three spectacular nights at EDC Las Vegas 2016. A trailer of the immersive experience can be viewed at CES on Jan. 5-7 from 10 AM – 6 PM, at the VRLIVE Lounge in the expansive Gibson Brand activation tent, located directly outside of the Las Vegas Convention Center.
Hosted on the VRTGO platform, users will wear Samsung GearVR headsets in addition to Onkyo and Philips headphones, allowing them to explore and relive the milestone 20th Anniversary of EDC in Las Vegas. A video of the VRLIVE lounge activation at EDC can be watched HERE.
The Insomniac and VRLIVE CES experience will also be accessible to millions of fans at home around the world, at ElectricDaisyCarnivalVR.com. The groundbreaking agnostic virtual content hub will bring the energy of over 400,000 fans to the global dance music audience with ease.
---
Tickets to the 21st edition of EDC in Las Vegas are still available. Taking place June 16, 17 and 18, EDC Las Vegas 2017 will bring another year of dance music legends, interactive art installations, countless creative stage productions, and an accepting community celebrating life and love to Las Vegas Motor Speedway.
3-day Early Owl General Admission passes are now sold out. Later Owl 3-Day General Admission passes are priced at $355 plus taxes and fees. Three-day VIP passes will be available for $699 for those 21 and over, before taxes and fees. Layaway pricing options are available for all ticket types. Festival tickets, shuttle passes, lockers and premier parking for the one-of-a-kind adventure are available at: https://edclasvegas.frontgatetickets.com/.