Tomorrowland, arguably one of the biggest and best festivals world-wide, announced their chosen theme for the 2017 edition named " Amicorum Spectaculum ", publishing the news on their official Facebook page.
Past years have included 2016's "The Elixir Of Life", 2015's Game of Thrones – inspired "Kingdom of Melodia" and "The Key To Happiness" in 2014.
As for the stage designs we won't know more for quite some time, but the excitement is already building.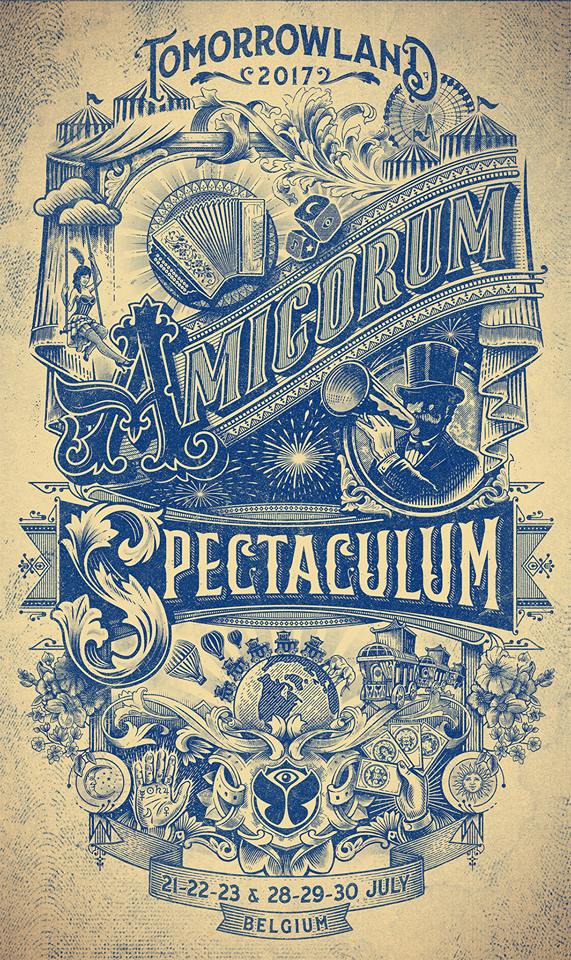 We can't wait to see how this will turn up. And will be waiting for the updates!
Tomorrowland is well-known for selling out at high-speed, so if you want to enter the most magical gathering on earth, then make sure to pre-register on time. Pre-registration for tickets will start on January 10, 2017 at 5pm CET at the Tomorrowland website.
Additionally, the first 20 people of each country who pre-register, will have the possibility to buy 4 Tomorrowland Tickets through a dedicated ticket link.
Tomorrowland 2017 is scheduled to take place from July 21 to 23 and July 28 to 30.