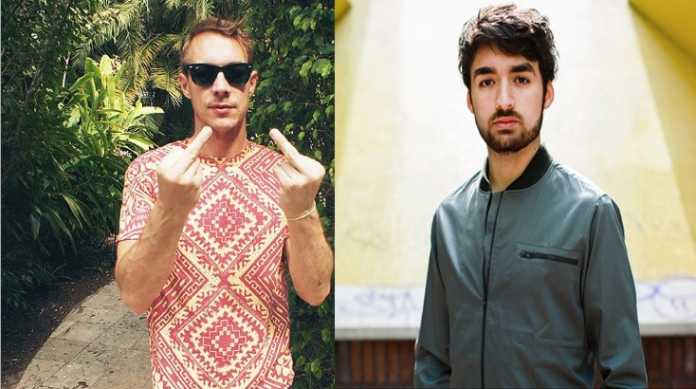 In the electronic dance music world, there's nothing better than a good drop, but a good Twitter diss comes pretty damn close.
A good Twitter beef between DJs huddles us in front of our computers, desperately pressing refresh to see if the biting fun continues, and who's gonna win the battle. And Diplo and Oliver Heldens recently gave the rave world something to talk about.
It all started when Oliver Heldens said that Major Lazer's remix of "Shape Of You" could have been so much better, to which Diplo replied that if he wanted to make a future house remix with the same bassline over and over again, he'll call him for a collaboration.
Check out the tweets below and enjoy.
SHAPE OF U REMIX@EDSHEERAN @NAILAHNYLA @THEREALKRANIUM
SPOTIFY https://t.co/WEcha76BRF
DL https://t.co/UPDsWuHn7t
🎥 https://t.co/rsuI8KPftJ

— RUN UP (@MAJORLAZER) February 27, 2017
@MAJORLAZER @diplo no offense, but this remix could have been so much better. Next time send me and let's collab 😬

— Oliver Heldens (@OliverHeldens) February 28, 2017
@OliverHeldens if I wanted to make a future house remix with the same bassline over and over again I will hit you up you baby penis 😘

— Dip (@diplo) February 28, 2017
@diplo @OliverHeldens damammmmmnnn #OliverHeldensIsOverParty lol

— Dillon Francis (@DILLONFRANCIS) February 28, 2017
@OliverHeldens @DILLONFRANCIS pic.twitter.com/zrmayGk5HP

— Dip (@diplo) February 28, 2017
@diplo @OliverHeldens fixed it pic.twitter.com/zfGphwNFHL

— Dillon Francis (@DILLONFRANCIS) February 28, 2017
@DILLONFRANCIS @OliverHeldens @Gap what's the smallest size underwear you sell

— Dip (@diplo) February 28, 2017