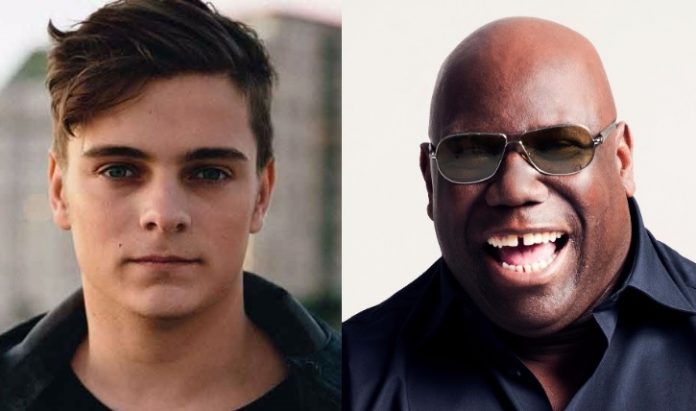 Yes, you read that right.
This unlikely duo is set to have their movie premiere at the LA Film Festival on June 15th of this year. With other major artists such as Steve Aoki and Armin van Buuren already with their own documentaries, Martin Garrix and Carl Cox thought it was time to create something special themselves.
The film is titled 'What We Started' and is supposed to highlight the many changes in the Electronic Dance Music world from it's underground stage in the 1980's to the genres worldwide popularity of today.
The movie sets out with two main goals, firstly to show appreciation to the genres dedicated fans who have supported the movement from day one, not only in the club scene but also on the streets. Secondly is to touch on the development of the genre and where the mainstream has taken it.
"The goal for us is to tell a story that is all-encompassing, dynamic, unexpected and certainly quite entertaining," Bert Marcus tells Billboard. "I believe this is a misunderstood genre with a rich and robust 30-year history and we felt it needed to be shared properly with the world."
The film does that by "weaving through the dichotomous stories" of dance music's underground beginnings to its present-day commercial success as EDM. Adds Marcus of Cox and Garrix: "It was important for us to choose two characters that fully represent the birth of the music and the present of the industry. They were extremely enlightening and gave us unprecedented access."
Though Carl Cox and Martin Garrix are the "two leads," in this movie, Marcus notes, they are joined by a who's who of dance music stars, including Moby, Paul Oakenfold, David Guetta, Steve Angello and Richie Hawtin, as well as well-known collaborators Usher and Ed Sheeran.
If your a fan of EDM or have been in the past, be sure to check it out !