To be launched during OFF week in Barcelona, the new event is the beginning of a new era for Desolat.
Internationally-renowned DJ, producer and label owner Loco Dice is poised to widen the activities of his prolific Desolat imprint. SERÁN BENDECIDOS will focus on a group of artists including Dice's companions from the past decade and introduce new and exciting international guests into the core family.
The event – like Loco Dice's sets and music –  will blur the lines of house and techno sub-genres to unite everyone, creating a euphoric party atmosphere.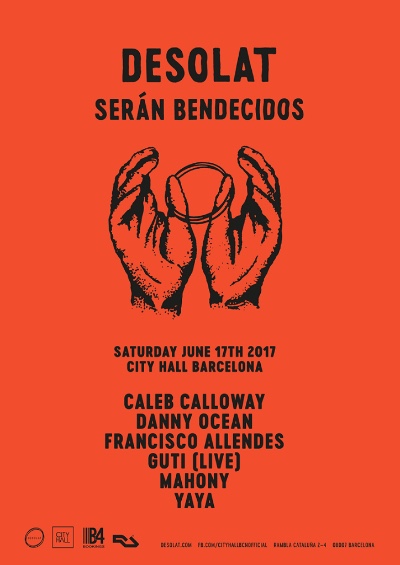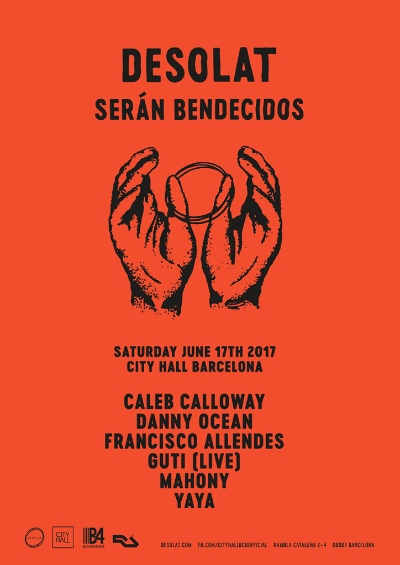 Desolat began in Brooklyn 10 years ago and is still one of the most pivotal and influential labels in the industry. Through Desolat, Dice has released music of numerous artists including many which form this new collective.
Each of these artists brings a different flavour into the mix – Dice and his well known hip-hop influences that shine through his energetic sets, Guti with his live band and jazz background, Francisco Allendes and his classical roots as well as Yaya with his unique musical family background -, and reflects the no-boundaries style of the label.
The debut SERÁN BENDECIDOS event will occur in the multi-cultural hub of Barcelona during the OFF week schedule. With a line-up boasting a diverse mixture of established and upcoming artists, it allows Dice to create an extended platform to showcase new, unique talent from around the world, whom he has supported over the years.
This edition will feature core label artists at the helm featuring Guti, Yayaand Francisco Allendes. Alongside them are long time Desolat recording artists and No More Meat Records founder Danny Ocean alongside new recruit, Bucharest's rising star Mahony bringing their eclectic sound to the bill.
SERÁN BENDECIDOS will be held on Saturday 17th June at City Hall, Barcelona.