One of electronic music's biggest and most watched stars Hardwell has teamed up with one of Asia's biggest pop sensations Jolin Tsai for a white-hot new release titled 'We Are One'.
Released through Universal Music, this exclusive version of 'We Are One' for the Asian region puts Hardwell right back in trademark territory with energetic melodic builds, distinctive Hardwell flavoured beats and plenty of drive to ignite the largest of festival mainstages.
Jolin's voice on the top line brings a unique pop zest that will embed itself in your head proving it's catchy, and almost certainly ageless, quality. An alternative version will be coming soon via Revealed Recordings on a forthcoming Hardwell EP.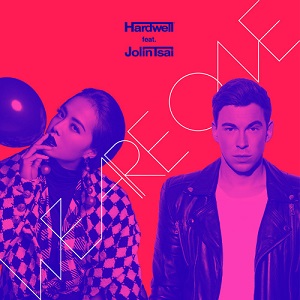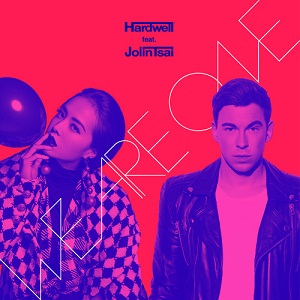 The global footprint that Dutch electronic artist Hardwell has imprinted on the world over the past 10+ years is one of staggering scale. Twice voted #1 DJ in the World, his music has scaled charts across the world.
Talking about the partnership Hardwell said: "Anyone who follows my career knows I've always tried to find new and cool ways to release my music. I've being touring Asia for many years now, both as a festival headliner and with my new Macau residency, I've also brought along my Revealed Recordings crew to hold down a residency in Guangzhou.  
Asia is one of the most exciting, emerging markets on the planet for dance music right now! Working with Jolin on this record was a great experience and we wanted to find a way to deliver it to the fans in a unique way. Joining forces with China Mobile opens up a direct doorway to many of Jolin's and my Asian fans so it felt the perfect opportunity for us to bring our world's together on 'We Are One' and deliver some fresh new music to millions of fans!"
You can purchase the track Here .