It is, without question, the end of an era. On July 8th, at its spiritual home of the Amsterdam Arena, the curtain will rise one last time on a new edition of Sensation, the all-white mega-party that set the world on fire.
To celebrate, and bringing the Sensation journey full circle, longtime Sensation resident Fedde Le Grand today releases the official 'Sensation 2017 Anthem', his reworking of Ian Carey's track 'Keep On Rising'
The classic house track played a big part at the funeral of Sensation founder Duncan Stutterheim's brother – to whom the all-white dresscode is dedicated – giving Fedde's new version an extra dose of the shivers.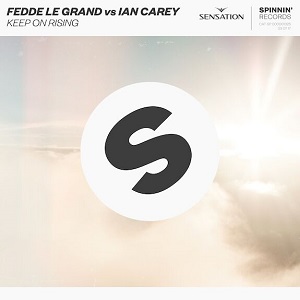 "To be honest it actually is a record that I've been working on for nearly a year by now I think," the Dutch heavyweight said in an exclusive chat with Billboard earlier this month.
"I personally really like the record and how it turned out, I think it's such a classic vocal and love the positive and summer vibe it has to it. At the same time off course I was super excited already to be part of The Final Sensation in Amsterdam, especially with the prominent but difficult role of presenting the first ever live megamix… So when I heard about the opportunity of Keep On Rising possibly becoming the actual anthem to the event, and later learning the special meaning, it really gave me the chills in a positive sense, this really is a 'meant-to-be' type of situation."
Listen to the track below.