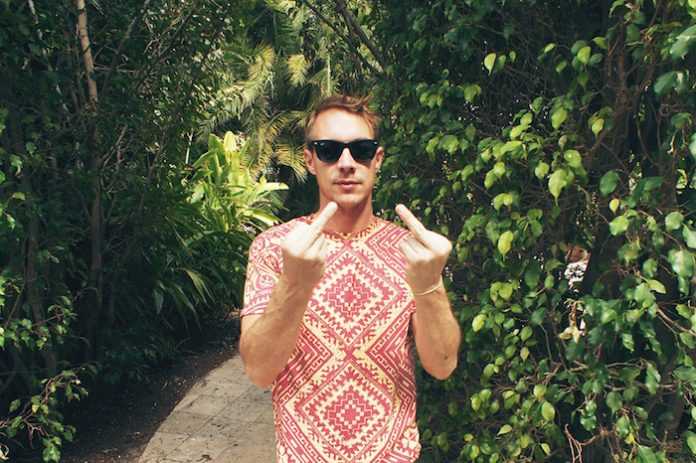 Dj and producer, Diplo is at it again, this time calling the EDM culture cheesy and claiming that playing at music festivals is boring !
In a recent interview with GQ, the American EDM DJ and producer Diplo had this to say about the EDM scene:
"I'm into Ultra. I grew up on it. They offered Major Lazer a headline slot on Friday night. I want to do more dance-music festivals this year, just to be involved. I skipped it the last three years — we kept away from the EDM scene, 'cause I hated it."
He later claims that festivals these days just don't have the same vibes, saying it's just off. Here's what he had to say regarding today's music festivals:
"They're not fun. The music felt like it was on a loop. It felt soulless. I mean, DJs in general, the culture's really ugly. It's cheesy. Corny. It's embarrassing. You know, I never wanted to be part of the DJ world. I just fell into it."
This is just his latest rant on the EDM scene. His previous slam was when he called EDC Las Vegas Main Stage a "Walt Disney presents Princess Castle on Crystal Meth". Strangely enough, he would still go on to perform there this year. Here's his excuse as to why he still played EDC:
"I'm doing it again this year, because I'm trying to see if I can help steer the direction. Instead of complaining about it being cheesy, I'll see if I can help make it better. EDM's changing. Three years ago, they just paid everybody, because all the corporations and clubs wanted a piece of it. Now they realize only a few of us can make money for them. It's a business. I'm just trying to be smart about it."
At the end of the day he can talk whatever he wants, but until he leaves the scene that made him what he's today, it's probably all just for publicity. Guess we have another Deadmau5 on our hands.
Check back for more negative things that come out of his mouth about the EDM Scene…