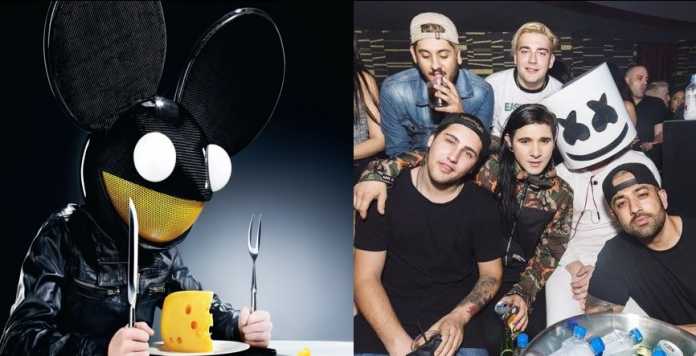 Canadian progressive house DJ and producer, Deadmau5 recently live-streamed himself drinking beer while painting his colleagues Skrillex and Marshmello. It's hilarious.
This isn't the first time he's live streamed but it's probably the most entertaining time. After numerous requests from hi fans, Joel eventually took to Microsoft Paint and drew both Skrillex and Marshmello. Not only did he do that but he also drew a dancing Canadian bear, Nicki Minaj's bootylicious booty and what he calls, a 'bro-dozer'.
Let's be honest, it wasn't the best work, but who cares when you are Grammy nominee drinking beer and having a good time. Sometimes Deadmau5 can be annoying and come off really immature.
The fact he live-streamed himself doing it showed two things: Either he actually does like his fans or he just really enjoys making fun of Marshmello.  Like it or not, the guy is a legend.
Watch below to have your mind blown!