The 2017 version of Insomniac's Nocturnal Wonderland Festival marked a new beginning by toning down and going back to its original roots. 
Let's not get confused, by toning down I do not mean a lack of production, the company's desire to save money, or any sort of un-organization. What I mean is an overall strategy and idea to create an environment that genuinely produces an energy and vibe that seems to have gotten lost within today's massive's.
We were told from the beginning that Pasquale wanted to do something new and intimate for us headliners, and I think we saw that front and center. The ability to create an overall mindset for us to strive and to be more like a family instead of just a giant party still showed us that Pasquale Rotella hasn't lost his vision of peace, love, unity and respect. While most of the big companies would have already sold out, Insomniac proved that morals and traditions mean more than just monetary gains.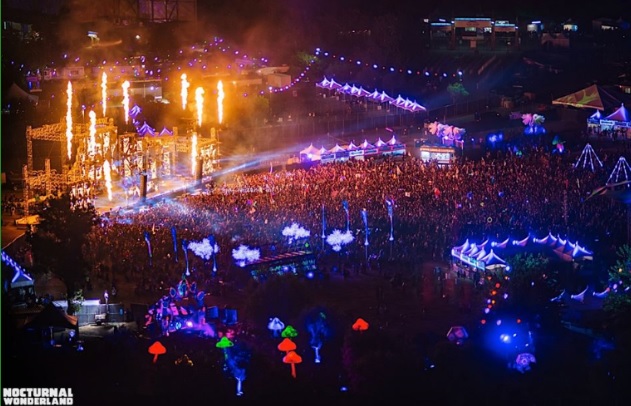 Now let's dive into the festival. Where do I start? 
Nocturnal Wonderland Festival took place in the beautiful confines of Glen Helen Regional Park located in San Bernardino County. It marked the 22nd year, making it the longest running dance music festival in the United States. The location was a perfect fit, allowing for a large-scale party along with the ability to camp.
A familiar sight to Nocturnal was the black light themed vibe that was constantly present throughout the fest. Something new to this year's party was an amazing black light tunnel that allowed attendees to paint and design with their creative imaginations. Along with the cool new tunnel, there were extremely talented artists who were live painting canvases while the party was in full throttle, something I really enjoyed!
Spread across the festival map were four beautifully crafted stages along with the Boombox Art Car and a new fan favorite, the Corona Electric Beach. Main stage was labeled Wolves Den, and it was everything you needed to remind you of the pre and post massive days. Those who were lucky enough to go both days saw the likes of Dillon Francis, Mija, GTA, DJ Mustard and new artist k?d on Friday.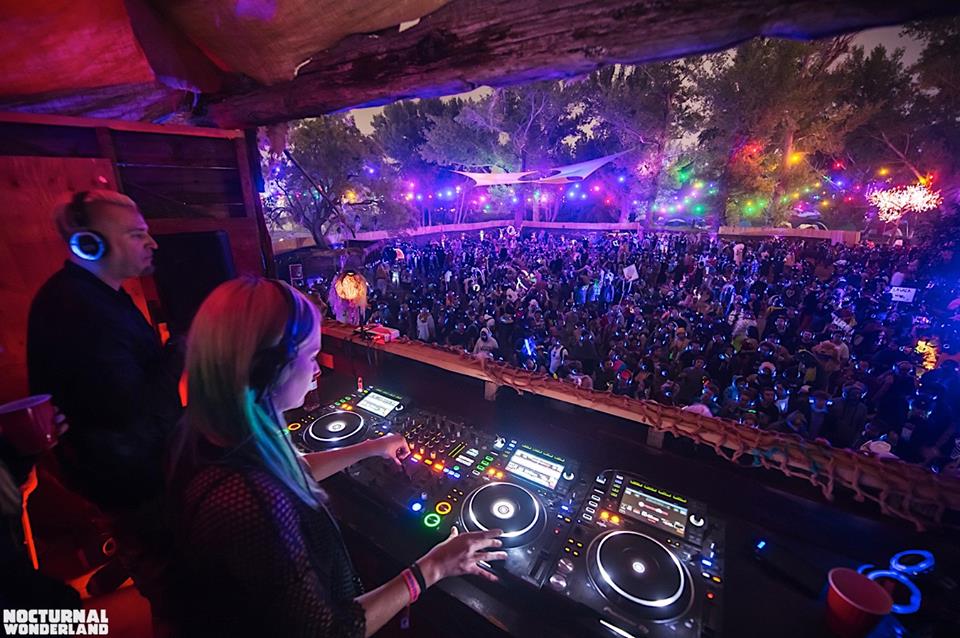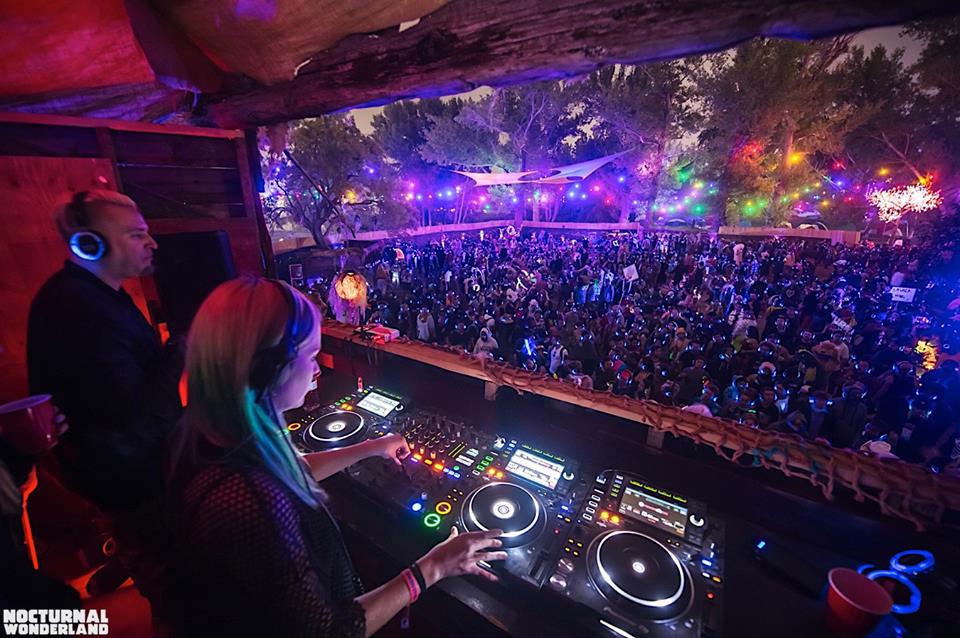 Day 2 main stage presented popular artists such as Zomboy and Excision but also brought new talent to the stage with Quix, Spock and Convex. Next on the list came the Labyrinth, which gave off a really cool and sleek tiki torch – Noah's Ark kind of vibe with its wooden design. This was where party-goers were treated with live act performances by artist's who had the crowd moving all night while showcasing their talents in another way. Acts like Autograf, Chet Porter, Keys N Krates and Vindata dominated the stage. 
At the top of the hill stood the lighthouse themed stage tagged as the Sunken Garden. This funky area immediately turned into my favorite stage upon meeting the Godfather himself, Pasquale Rotella. The man was just hanging out observing and enjoying his creation just like any other average Joe, something I found to be really humbling.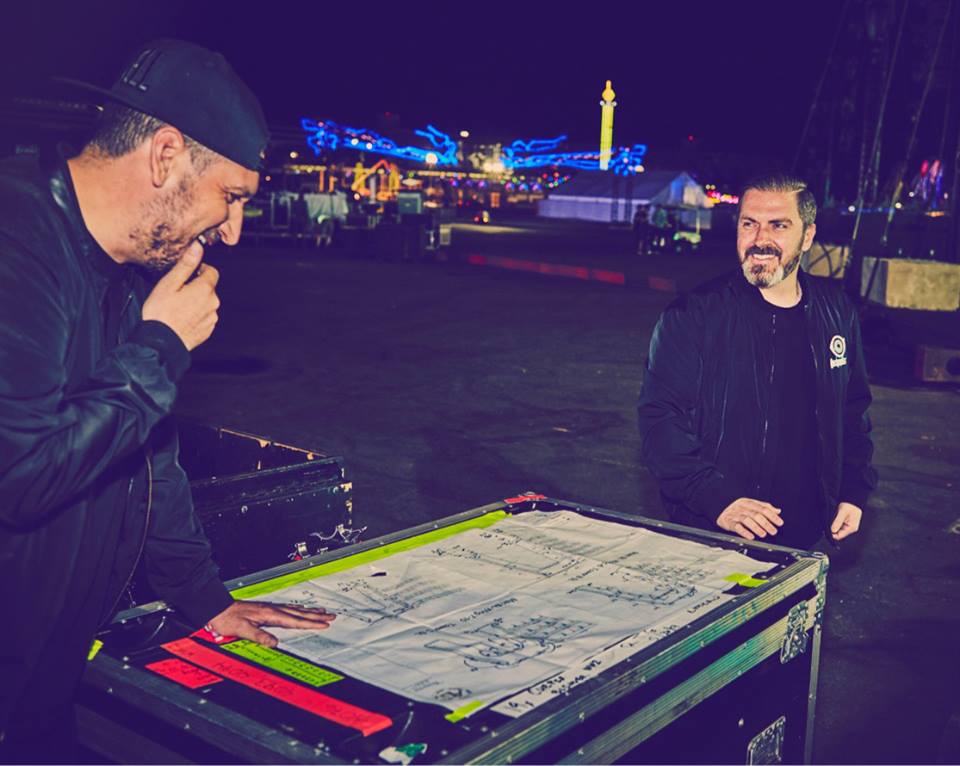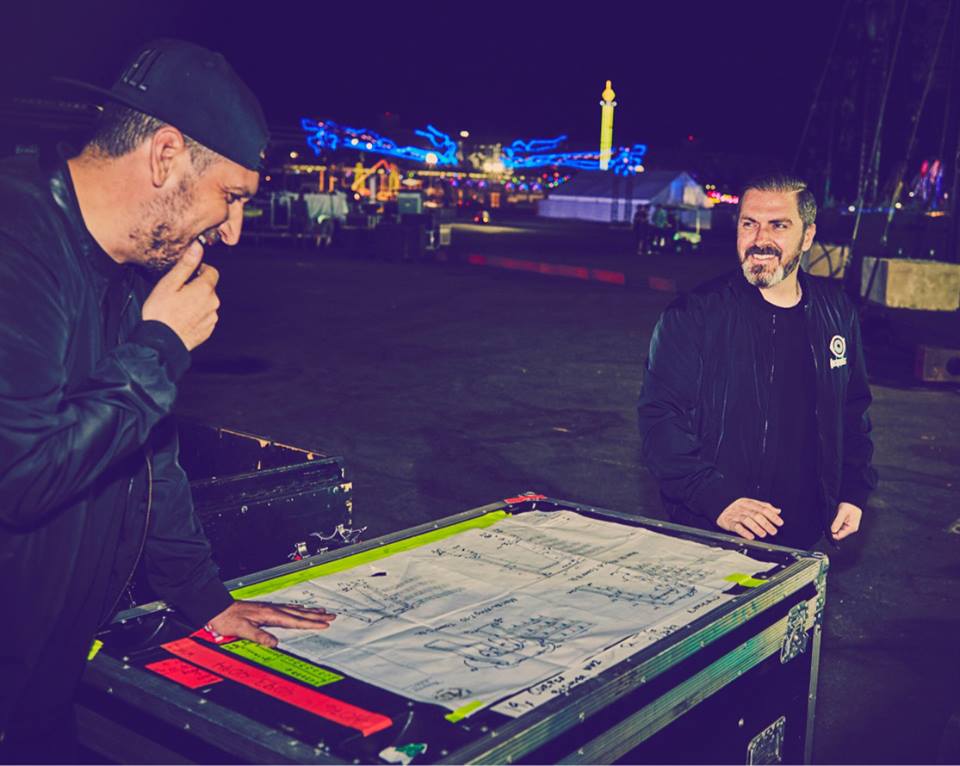 There was just something about this stage that gave off a party-like aura, with big name artists such as Billy Kenny, Sub Focus, Bones, Bijou and Cut Snake performing here. Last but not least, was the smaller and more intimate stage labeled Temple Noctem. Tucked away in the back corner gave this stage a dark, rave-like vibe with LED mushrooms perfectly scattered throughout the dance floor. Artists such as Electric Mantis, Falcons, Born Dirty and Wuki held it down to say the least. Every stage really had its own vibe, which really reminded me of the way things were before raving blew up.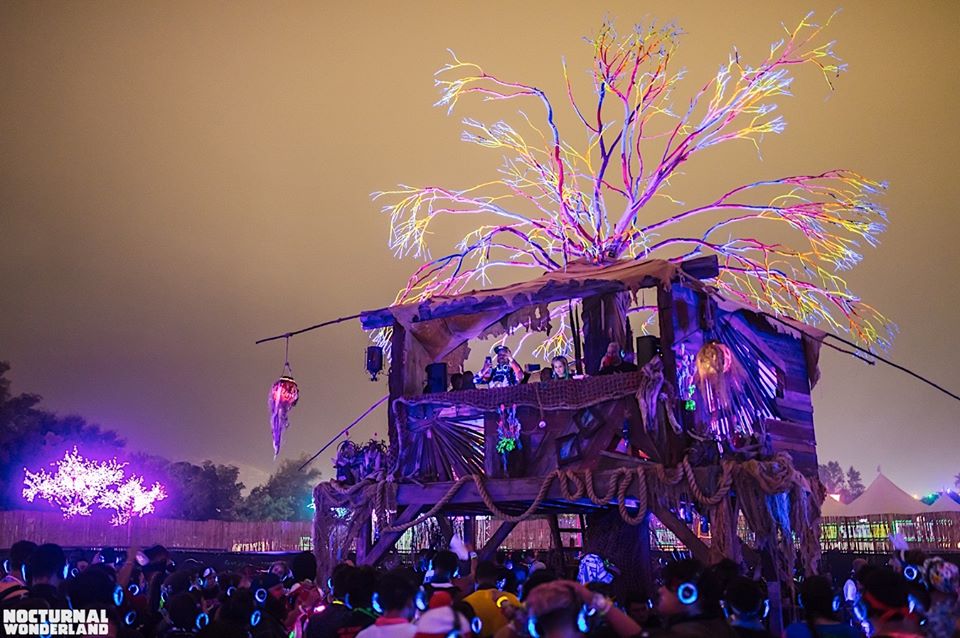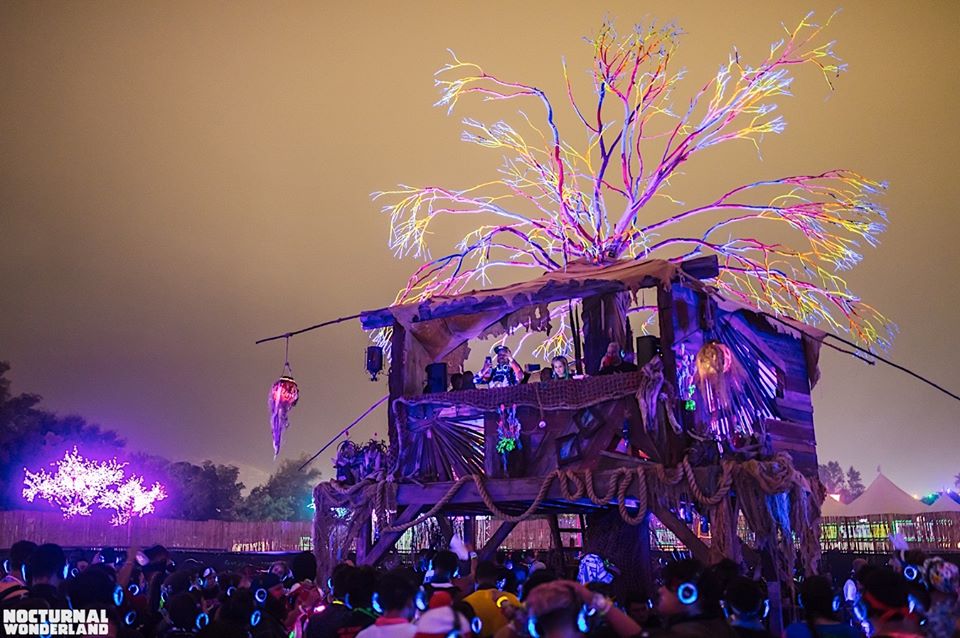 Most festival recap articles would have ended there, but I wanted to walk you readers through my camping experience. Camping at festivals these days has become almost as popular as the festival itself, and now I know why. This year was my first year camping, and I can say the campgrounds are a festival within itself. Upon purchasing my RV camping pass there was skepticism, for I had never gone on this journey before.
Immediately after entering, it was obvious the creative minds at Insomniac were on display. Shining colorful lights were hung from tree to tree with tents and festival goers meshed in such a way I will never forget. The ability to become one with our neighbors and feel like a connected community was something indescribable. Campers felt privileged as we had access to a water park that was walking distance from our RV. Each night at the Silent Disco stage, campers made bonds and new friends while experiencing this incredible feeling together. Other activities available were arts & crafts, a tie-dye station, or a bite from a selection of amazing food trucks.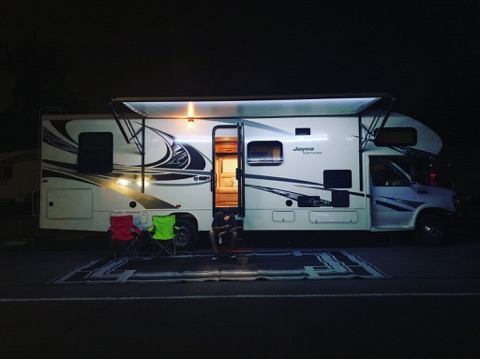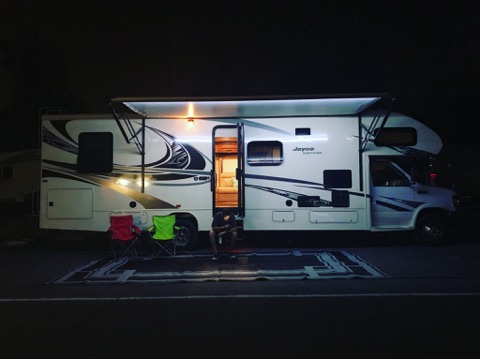 If regular camping wasn't enough, our RV was perfectly placed near a group of campers who called themselves "Camp OG". These guys and gals really know how to party. They even brought their own stage! It went far beyond the partying, as it was easy to see that they truly resembled PLUR and the old school way of raving.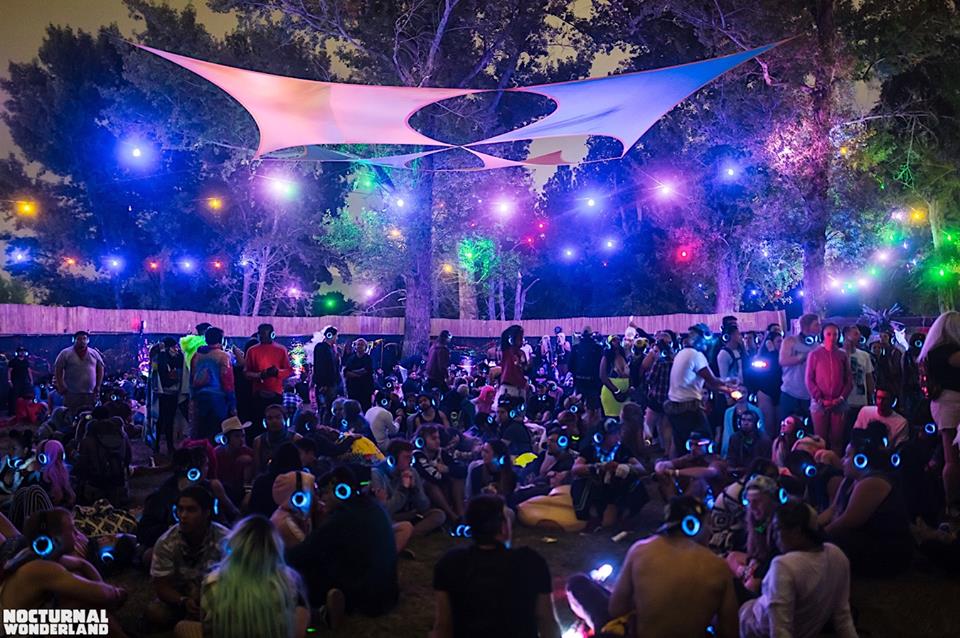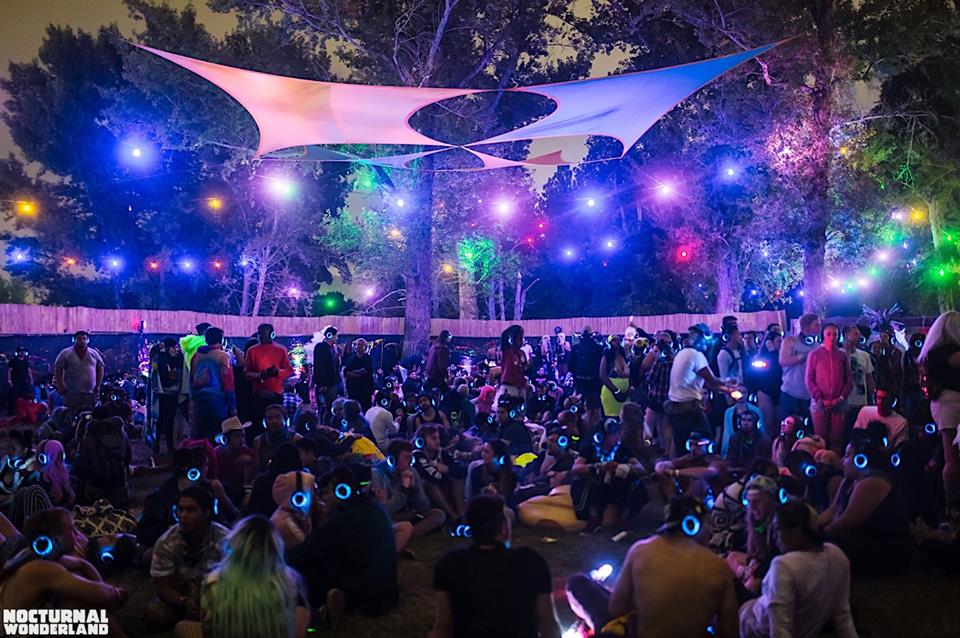 We figured a lot of them probably were homies with Pasquale, which we thought was pretty badass in itself. I can say without a doubt that whenever the opportunity to camp at a festival presents itself next, I'll be the first one to sign up. It really brings the whole experience together and makes it worthwhile.
If you haven't camped before, stop wasting time and I'll see you at the next festival!