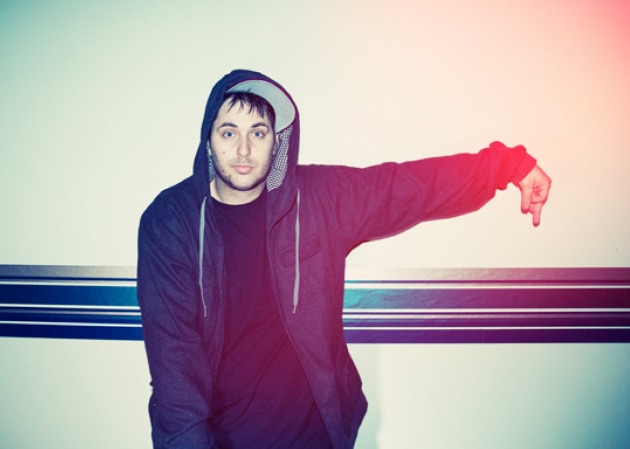 Producer Derek Vincent Smith has been keeping himself very busy lately.
Following the unfortunate cancellation of his anticipated "Island of Light" festival, Smith has been working around the clock behind the scenes, and now what he's planning on bringing his fans these next few months are sure to keep all you PL enthusiasts quite pleased.
First things first: Smith, who has earned himself veteran status in the world of electronic music, dropped a stunning new single last week titled "Rainbows & Waterfalls." This single marks the first release since from Smith since 2016's "Only Yesterday," and reels listeners in with a flawless track consisting of Shuggle Otis's 70's classic "Strawberry 23" and Smith's signature, genre bending style. Released alongside this smash mix is a short music video, titled "Letter 22."
According the description Derek provided for the video, the story behind "Letter 22" is as follows:
"LETTER 22 is a story of the positivity that underscores all movement towards progress and enlightenment, no matter how many obstacles stand in the way.
It is the story of a pure force of will, hidden somewhere out there, that is dedicated to revealing evolutionary truths to this universe in a systematic way. "
While Smith has had a heavy reputation for his innovation as a producer, his unique approach to music is also apparent during his live performances as well. Over the past years Smith, with his Pretty Lights Live project, have made it a priority to give his audiences top notch improvisational shows unlike anything heard before. No show is the same, and each crowd receives a different experience.
That being said, Pretty Lights fans will be happy to know that Smith has also announced a special New Years Run to top off the release of "Rainbows & Waterfalls."
The four date run will kick off on the 28th at The Fillmore in Detroit Michigan, and will close with a new years eve stop in Philadelphia, Pennsylvania.
There's no doubt this will sell out, so fans are encouraged to pick up tickets ASAP. We've included show dates below.
December 28: Detroit, MI – The Fillmore (with Too Many Zooz) *
December 29: Detroit, MI – The Fillmore (with SoDown) *
December 30: Minneapolis, MN – Snowta
December 31: Philadelphia, PA – The Fillmore (w/ Jade Cicada)