The producers of Mexico's largest electronic dance music festival, Insomniac and OCESA, have announced the return of Beyond Wonderland Mexico on Saturday, March 10, 2018.
Taking place at a brand new venue, Parque Fundidora in Monterrey, Mexico, the festival will transport fans into the imaginative realm of Wonderland with Alice and her eccentric storybook characters setting the scene for another unforgettable event.
Attracting 22,000 festival-goers at the festival's international debut in 2017, Beyond Wonderland Mexico will again bring the vibrant energy and stunning production that the flagship SoCal edition is known for.
Nestled in the heart of Monterrey, Parque Fundidora will provide a lush landscape for fans to explore, surrounded by ethereal gardens on the grounds of the first urban park development in Northern Mexico.
Beyond will bring internationally renowned artists to perform across three signature stages – Queen's Domain, Cheshire Woods, and Outer Realm – in addition to Insomniac's iconic Boombox Art Car.
Inspiring art installations and curious characters will line the grounds as fans enjoy the whimsical sights and sounds of the festival. Since its inception in 2010, over 420,000 fans have experienced Beyond Wonderland's charm in San Bernardino, Mountain View, Seattle and Monterrey.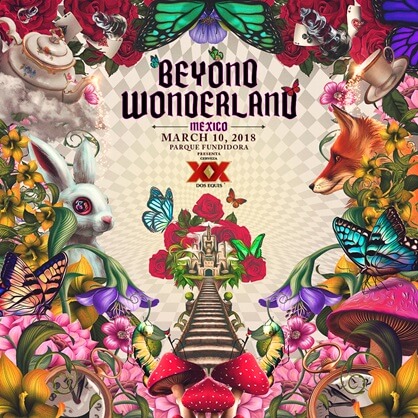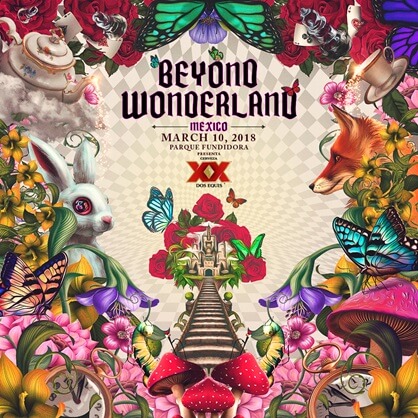 Tickets for this all ages event will go on sale Monday, November 6 at 3 PM PT. VIP passes will be available for those 18 and over looking to enhance their Beyond Wonderland journey with amenities such as cell phone charging stations, exclusive gourmet food options, cash bars, an interactive photo booth, a spacious viewing deck, and ample seating in which to relax and enjoy.