There's always one thing that happens on Halloween that winds up making it my favorite holiday of the year. Cause let's face it, whether it's having the ability to go all out on a crazy costume with friends, or being able to grab free candy at almost any corner, this night is prime time to let just loose and have fun.
This year I decided to skip out on the usual festivities. Instead, I headed straight out to the TLA to see DJ and producer Slushii for the first time, and it was a million times better than any sick costume or free snickers bar that I've had in my life.
I reach the venue early at around 9:00 PM, shaking from the cold. I can almost see my breath as I make my way through to the entrance and past security. Once I'm inside I'm instantly greeted by loud, thumping bass notes and make my way through a small crowd of costumed people.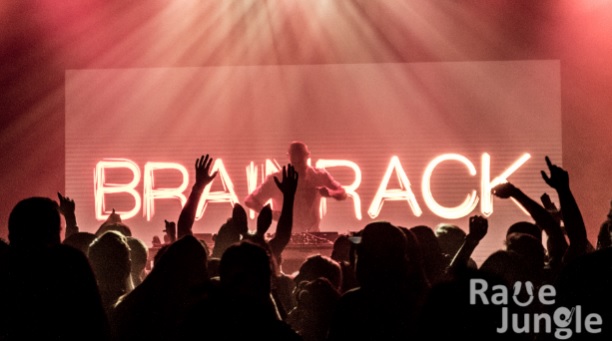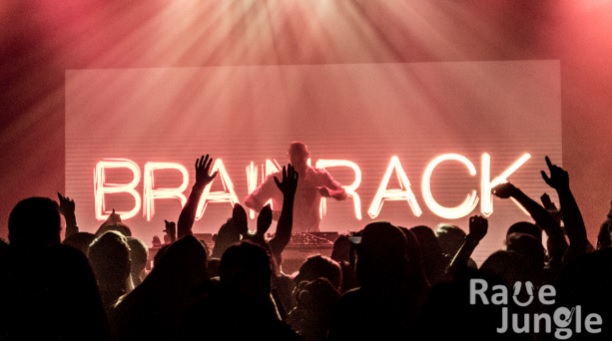 Up front, local opener Brain Rack is killing his set, and already there's a group of dedicated headbangers near the rail, raging to tracks such as "Dead Man" one heavy dub drop at a time. On stage, Brain Rack never stops moving, always throwing in jumps and raising his hands for the crowd to keep up with his manic like energy. His performance ends on a high note, and this carries over into the next set with producer, Shizz Lo.
For those of you not from Philly, you may not be familiar with who Shizz Lo is. This DJ has been making waves through the local scene with his bold, trap rap hybrids, and is quickly proving himself as one of the city's mainstay producers. By the time his set starts, the crowd has tripled in size, and I find myself getting shoved towards the back.
Up front, things are wild, the crowd cheers and goes along with the hype as he tears through his set. By the end, my own feet are killing me from dancing, so I take a minute to sit down right on the floor as he closes his final song.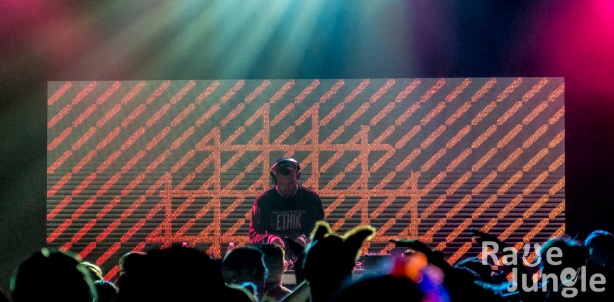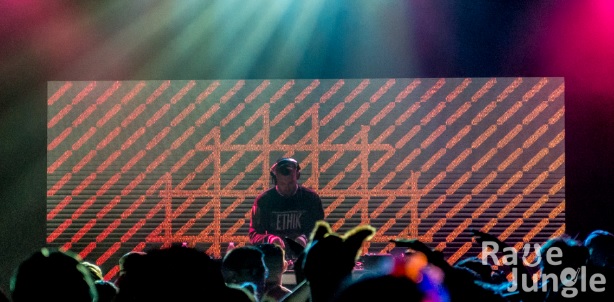 At around 10:45, my phone buzzes. It's time. I can feel my hands shaking as I lift my camera over my head and head towards the front. The murmur of the crowd and my own heartbeat is all I can hear until I reach the stage curtain.
Once inside, time goes by almost too quick. Soon, the back area is full of people, including Julian (Slushii) himself. He makes small talk with everyone for a few minutes, and then that's when the venue goes dark.
Deafening cheers start to fill the whole room. The lights go on as he walks on stage, and soon after he kicks right into his opening song.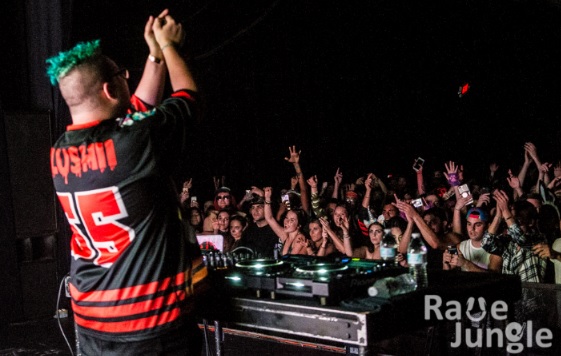 A wave of pyrotechnic smoke blasts out towards the crowd as he hits his first drop. Behind him, multicolored graphics flash on the screen, and I catch glimpses of the rainbow Slushii icon.
His mixing style is unlike anything else, marked by his signature pitched vocals and feel good instrumentals, and I can't help but smile as I watch him work through his set. He's giving this his all. There's joy felt in each note that blasts through the venue speakers and the feeling spreads throughout every single person in the audience. People were jumping, dancing, and just overwhelmed with happiness.
Slushii's performance reminded me of why I started going to EDM concerts to begin with. The vibes that surround these shows can't be found anywhere else. When you go to one of these events it doesn't matter who you are or where you come from, the music connects everyone together, even if it's only for a few hours. Julian is definitely one of those DJ's who cares about making this happen, so if he's coming to a city near you, please don't skip out!