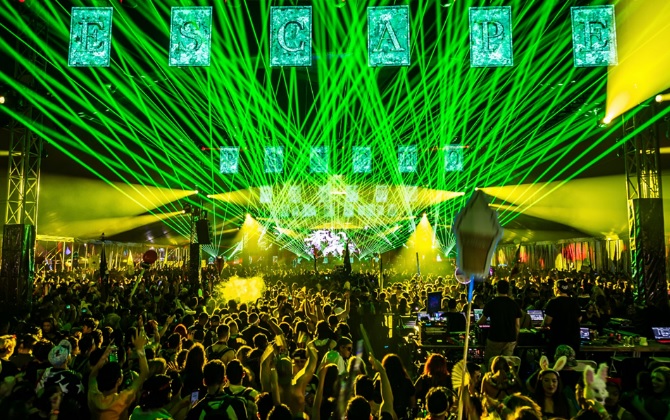 Insomniac's iconic Halloween Escape: Psycho Circus 2017 festival is officially over with the countdown to next years party already in motion.
The festival is tabbed as North America's largest Halloween event bringing in record-breaking numbers each and every year. On October 27 & 28, Nos Events Center in San Bernardino was transformed into a sick and twisted wonderland while hosting over 125,000 fully-costumed energetic headliners.
As you made your way from stage to stage, menacing vibes from evil clowns, possessed doctor, and wicked nurses were clearly present. Insomniac again perfected the art of sticking to festival theme by creating a real life version of a Psycho Circus. The familiar red & white circus tents were placed perfectly throughout the festival map. Within the festival were haunted attractions such as revolving carousels, fortunetellers, burlesque shows, and contortionists. There was definitely a little something for everybody.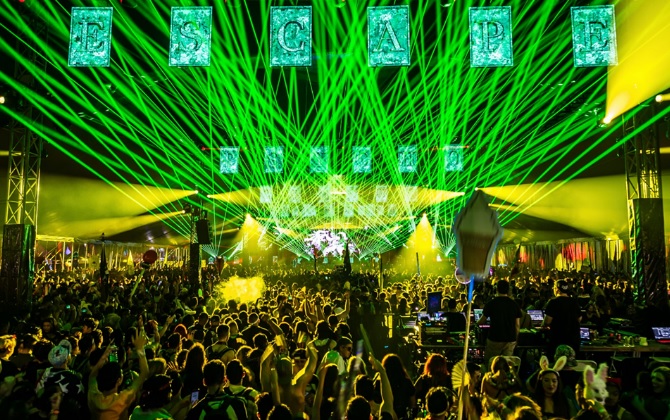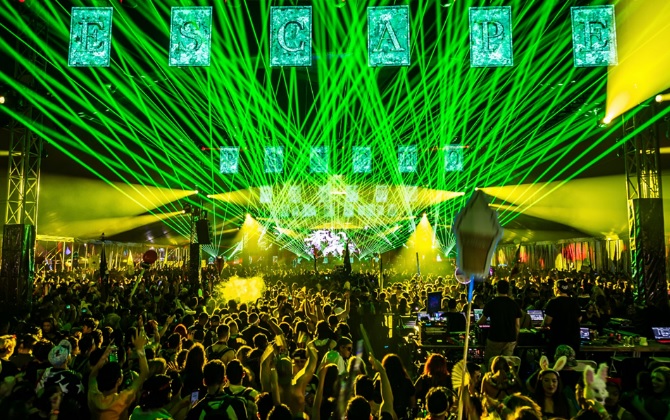 The festival had 4 massive stages to choose from with over 75 talented DJ's performing over the weekend. With each stage having it's own personal design, slaughterhouse definitely took home first place .
Like previous years, main stage was easily recognized by the massive smiling clown design that seemed to stare into your soul during each set. Pretty spooky. Besides the stage setup, the tent alone was absolutely massive. Numbers came out suggesting the tent was around 200 feet wide and over 450 feet long! Now that's a party. Slaughterhouse had a killer lineup over the weekend including Marshmello, Tiesto and Dj Snake.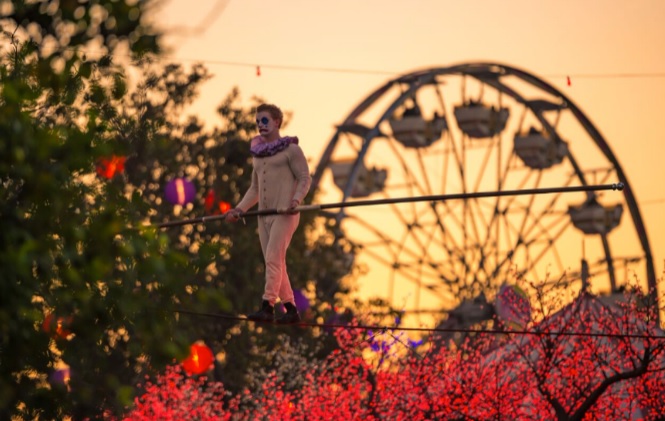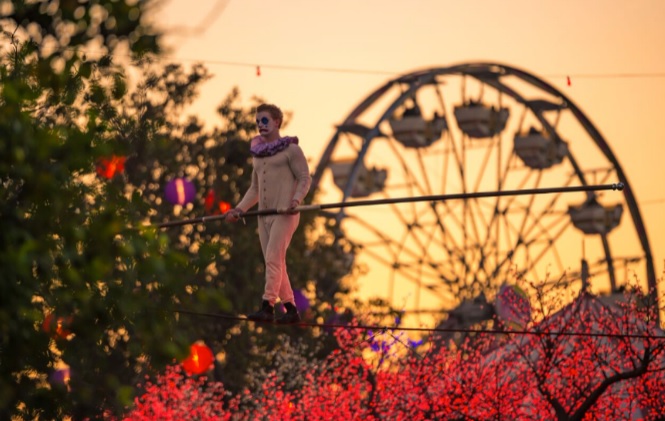 Next up came the Chopping Block stage. This tent was hosted by Basscon on Friday and Audiotistic on Saturday night. Friday night saw the likes of Autofreq, Angerfist and hardstlye legend Dj Isaac.
Saturday really switched things up with artists like Slushi, Baauer and most importantly Mike Will Made-It who brought out surprise guests Rae Sremmurd. They killed it. Across the lake from Chopping Block landed you in Ghouls Graveyard. Friday night was all about the bass with artists such as Flosstradamus, Nero and Datsik while being hosted by Bassrush. Saturday would switch things up with fan favorites Eric Prydz, Don Diablo and Zedd.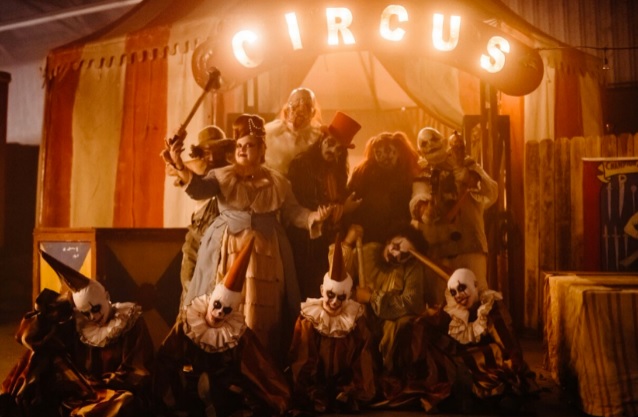 Last but definitely not least was the Cannibals Tea Party stage in the Damus building. The stage was hosted by factory 93 and had a nice variety of international talents on the lineup. Music by Green Velvet, Skream, Paco Osuna and Jamie Jones headlined this massive enclosed building.
Earlier this year Insomniac announced the return of the wicked 'Asylum'. This 32,000 square-foot structure resembled a haunted prison-like psych ward. The structure was host to 120 costumed actors, a twisted maze and 30 different scenic horror rooms.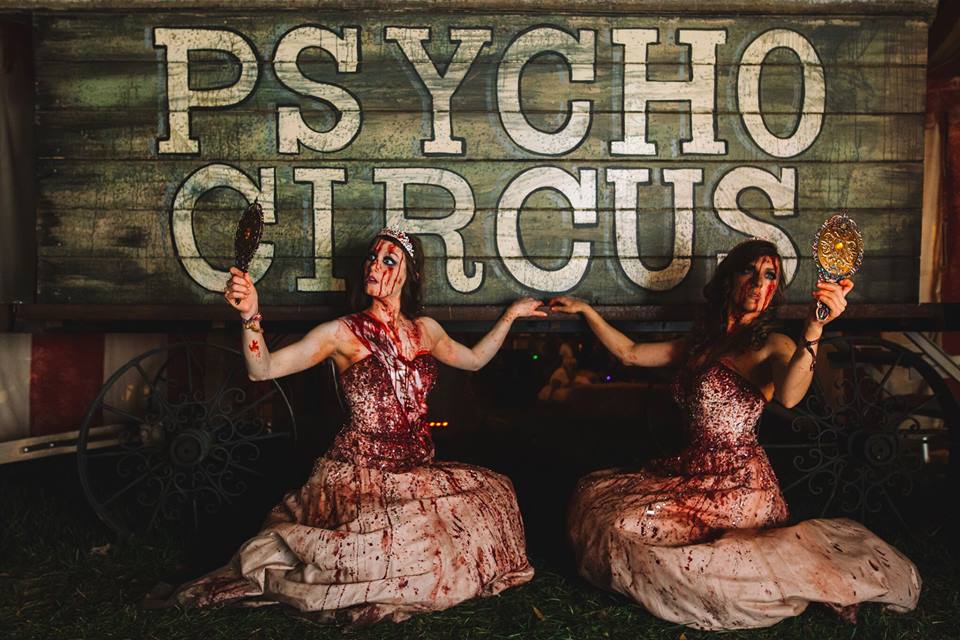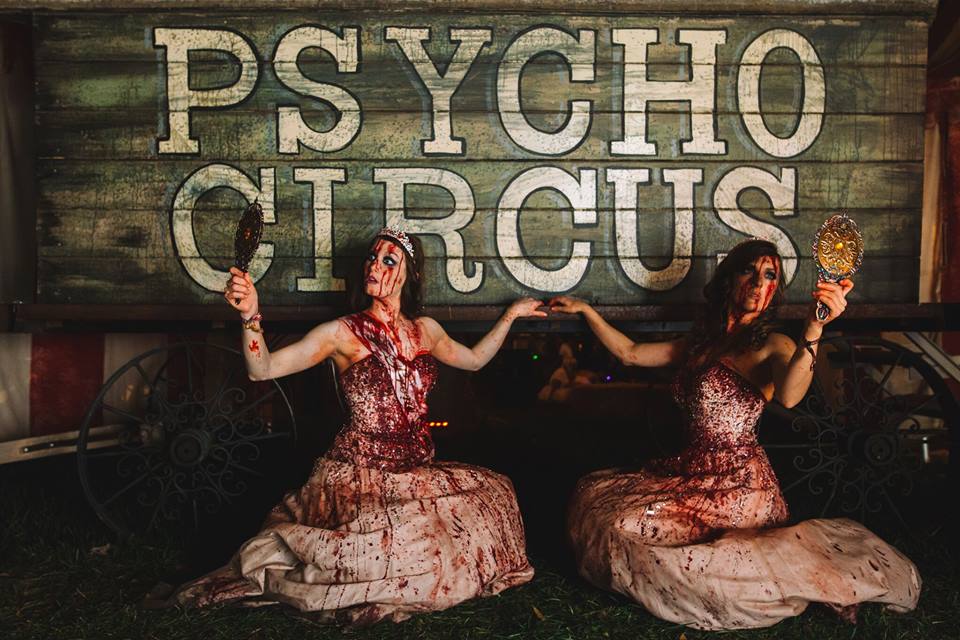 Upon entering, your force fed your medication and wrapped up in a straight-jacket. From there your led through rooms of memories of previous escape storylines with ski mask making it almost impossible to see. The entire experience was something out of a horror film. The creativity and time that Insomniac spent putting this whole thing together is beyond belief.
After going back to the basics and downsizing Nocturnal Wonderland, Insomniac really showed they with out a doubt still have the ability to throw a massive. This year's Escape: Psycho Circus was better than one could have ever imagined. These festivals just keep getting better and better. Next up, Dreamstate!