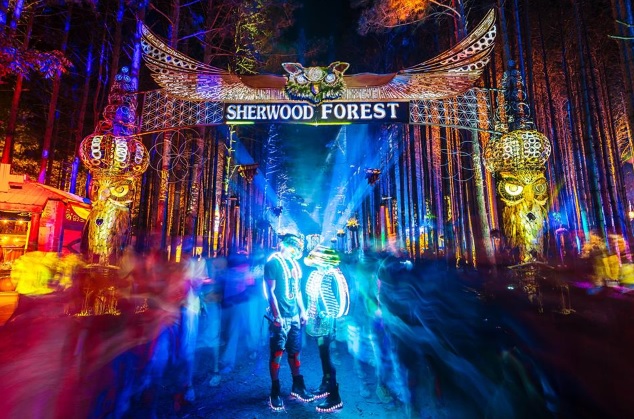 The people over at Electric Forest are known to be very creative with the way they release their lineups to the public. Well there at it again with their 2018 Electric Forest Festival lineup.
Over the weekend in Anne Harbor, Michigan, people who attended club Necto were treated to the first wave of talent. Upon entering the club, flyers and posters were scattered throughout the venue showing different artists who are performing at Electric Forest 2018.
It didn't stop there. The club had it's own little burlesque show that also revealed certain performers. Some other creative ideas were word search toilet paper, a special bar menu with clues and numbers on bathroom mirrors that if you actually called would give tips on who is performing. Wow.
Back in 2016, Electric Forest apparently sent out envelopes with artist names within as a crazy way to leak the lineup. A lot of festivals have cool ways of releasing talent but this has to be at the top of the list.
According to the reddit thread and information from the event, here are the artists currently confirmed for Electric Forest 2018 festival:
Everyone Orchestra
Spag Heddy
Noname
Xavier Rudd
Rufus Du Sol
Karl Densons Tiny Universe
Manic Focus
Chromeo
Hayden James
Sodown
Subsquabi
Fruition
Clozee
Boogie T
Louis the Child
Misterwives
Gryffin
Cookie Monsta
G Jones
Buku
Penguin Prison
Yookie
Eprom
Jody Litvack
Space Jesus
We are now patiently waiting for the how they'll release the second wave of headliners. Check back for Electric Forest 2018 updates!