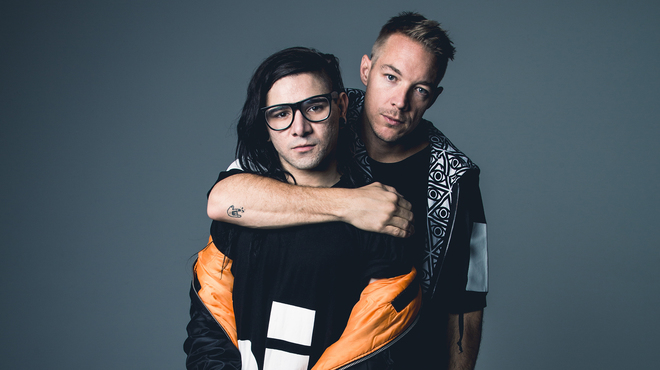 Superstar DJs Diplo and Skrillex have reportedly worked on a new song together, just not in the way that you would expect.
Ever since the two producers called it quits on their Grammy award-winning Jack U project back in 2016, fans were left wondering if the two would ever team up again. Well according to a recent song release from Diplo, they apparently have done just that… sort of.
In Diplo's newest track, titled "Get It Right", Skrillex has been credited as one of the song's writers, as indicated in the following screen caption:
While this certainly doesn't indicate a Jack U reunion anytime soon, it's good to know the two are working together again in some capacity.
Check out the official lyric video for Get It Right below: