Super talented DJ and producer, Mamli unveils stunning new three-track EP! 'Cada' is available now exclusively via his SoundCloud channel just for your listening pleasure.
A key name in Macedonia's electronic scene since 2010, Mamli, real name Aleksandar Mladenovikj has since gone on to firmly establish himself as one of the Balkan's top rising talents within Deep House and Techno music.
Like an earth-cracking tremor of a Mamli magnitude, 'Cada' is a deeply rooted EP any dance music lover can rely on. Out now via Stellar Fountain/Astrowave record label, 'Cada' is a three track package with reimagined versions of the original track by Maddux and Traveltech.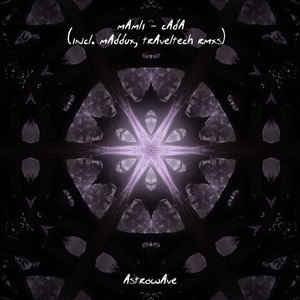 This producer may be young, but he is leagues ahead of his game, his powerful performances proved his potential as one of the electronic music scene's rising stars.
If you're a fan of record labels such as Afterlife, Diynamic, Innervisions, Fryhide, you'll definitely dig his beats. He's fun, laid back, and definitely a breath of fresh air from all of the Deep House/Techno producers that have taken over the scene lately.
Listen to his latest EP below, and prepare yourselves for a blasting new records from Mamli, cause it doesn't look like this guy is slowing back anytime soon!