Over Thanksgiving weekend, thousands of Trance heads worldwide reunited in Southern California to celebrate the 3rd annual Dreamstate festival. Insomniac's premier Trance music event was back and better than ever.
North America's biggest trance festival returned to it's home at the Nos Event Center in San Bernardino, California and brought in over 35,000 attendees. With 4 beautifully crafted stages and over 70 talented artists, Dreamstate was a weekend full of dancing, state of the art lasers and pure love.
This years edition blessed ravers with debuts and brand new music from some of our favorite DJ's. First on the list was the stellar West Coast debut of AEON from Paul Van Dyk. His closing set on Day 1 was a beautiful masterpiece that left party goers craving more; it was easily one of my favorite sets from the weekend.
Another first was the California debut of the highly anticipated set of Armin's alias, GAIA. With their eerie black coats, the duo of Armin van Buuren and Benno de Goeij completely took over 'The Dream' stage and left us speechless. This was by far the best set of the weekend. We are used to Armin's masterful sets, but this was something different. They are a must see duo.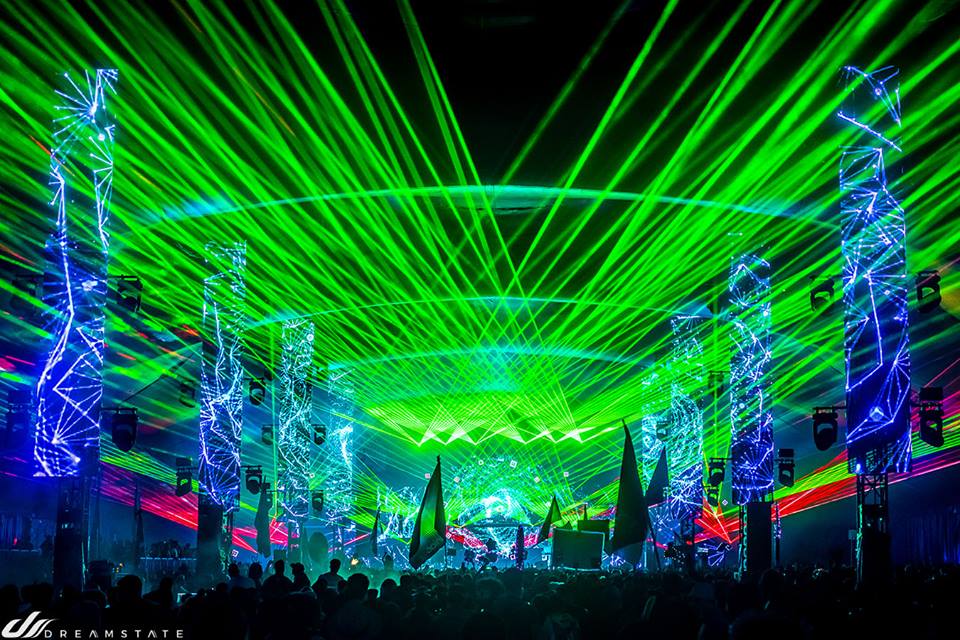 The VIP section was the place to be. It featured Pasquale's own personal skydeck for his close friends and family. There were kandi stations, gourmet food trucks, air conditioned bathrooms and a Dreamstate lighted themed tree that was absolutely beautiful.
With Countdown NYE right around the corner, it's time to step it up and get yourself a VIP ticket. You won't regret it!