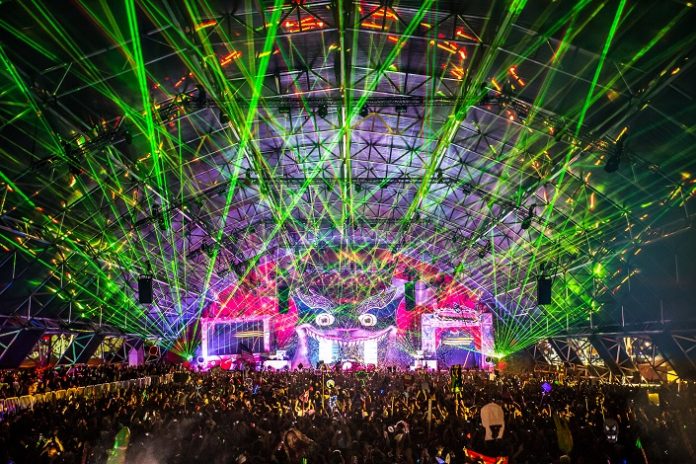 Canadian DJ and producer, Deadmau5 Performs for the First Time at an Insomniac Festival in Ove 7 Years, Headlining Countdown NYE on December 31, 2017 with His Cube Production.
Insomniac announced that deadmau5 x Insomniac Festival Exclusive Collab will debut at the 4th annual New Year's Eve celebration, Countdown NYE on Saturday, December 30 and Sunday, December 31 at the NOS Events Center in San Bernardino, CA.
The clothing collection – created by iconic designer and artist, Rick Klotz and international electronic music artist, deadmau5 – consists of two beanies, a hoodie and T-shirt featuring Klotz's interpretation of deadmau5's prismatic cube design. Headliners can get their hands on pieces from the exclusive collection only found at Countdown NYE.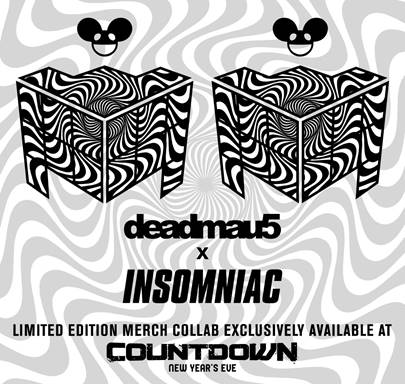 Recognized as the largest NYE celebration on the West Coast, Countdown NYE, will feature an unprecedented lineup of more than 50 powerhouse acts including deadmau5 and his unique Cube production, who will ring revelers into the New Year with a midnight set as the clock strikes twleve.
The NOS Events Center will be transformed into a sparkling celebration complete with three extraordinary stage designs, playful costumed characters, imaginative artwork and endless amounts of confetti and champagne to ring in the new year.
For ticketing, additional updates and announcements visit link.