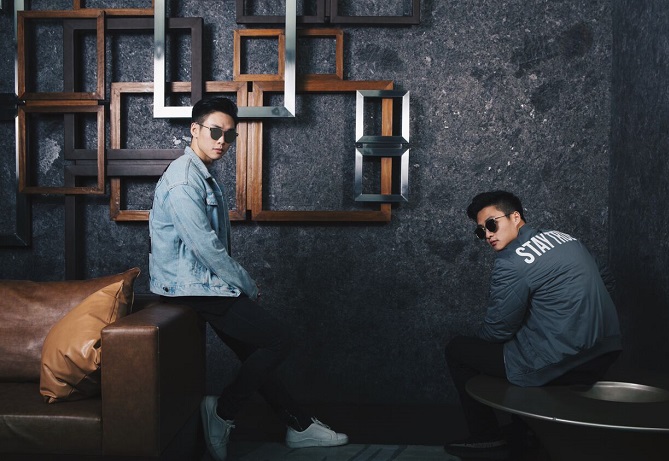 Infectious and upbeat, the next offering from BEAUZ on Championship Music sees San Diego native Subfer join the party. Laced with BAER's high-register vocals and an addictive, pluck-based melody, 'Cool Girl' is that record you fall in love with at first play.
Brothers Bernie Yang and Johan Yang aka BEAUZ explain how the track came about;
"When Grant (Subfer) sent us an idea for collaboration, we knew we wanted to make a feel-good pop track that embodies both the BEAUZ and Subfer sounds. We changed the instrument of his main melody, added bass plucks for the verse, and created the drop.
Initially, the track was called 'Pretty Things', we wrote some lyrics that reflected the money and fame hungry nature of our society; however, after we sent it to our good friend Sabrina (BAER) for vocals, she wrote a completely new top line with the same concept and it completely blew us away!
Needless to say, she absolutely nailed it. Grant added the final touches with his signature sounds and the result was one of the most unique productions we have done J We're very proud of the result!"
Listen to the track here.
As winners of the 2016 "Feenixpawl and APEK – Quicksand" remix competition, the rising Pop / EDM duo BEAUZ have released music on top electronic labels such as Spinnin' Records, Armada Music, Trap Nation, etc. Over the past year, the brothers have received radio play from the industry's top DJs such as Martin Garrix, Hardwell, Afrojack, Arty, Don Diablo, MAKJ, Morgan Page, and many more.
San Diego born Grant Miller started his music career making launch pad videos on YouTube in 2012. A year later, he released a remix of Pegboard Nerds & Tristam 'Razor Sharp' and his producer career came to life under the name 'Subfer'.
Since releasing his first remix, Subfer has released timeless original songs like 'Love Contraption' and 'Listen To Me' riding the line of the Future Bass and Dubstep genre. Subfer continues to draw attention from labels and fans worldwide with his distinct electronic pop sound in his music. Performing in the past with artists like Krewella, Jaykode, Ekali and Luca Lush, Subfer will be debuting at his firstfestival in 2018.