We all knew it was coming we just didn't know who it'd involve. Our first twitter beef of 2018 involves none other than the infamous Carnage. Not surprised. What is surprising is how Darude and Gabriel & Dresden responded.
Over the last couple months, Carnage has been all over Twitter calling out different people including Deadmau5 and Ultra Music Festival. With his new album set to drop in 2018, Carnage believes he'll be honored with producer of the year and demands respect to go along with it. Let's just say the tweet didn't sit well with a few other big name EDM Dj's.
The whole thing seems to be pretty funny. Personally, I'm not a Carnage fan at all and for him to be out here demanding respect just makes me dislike him even more. It's time to put your money where your mouth is and drop your album. If it's fire like you say it is, you'll have my respect.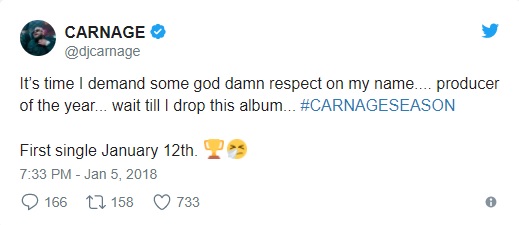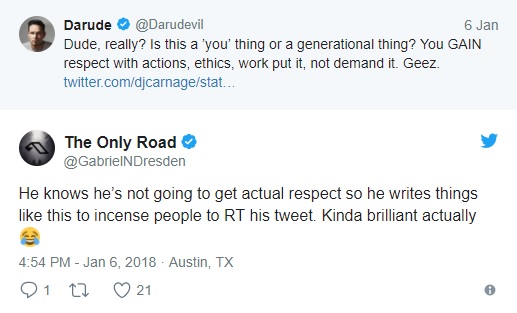 Check back soon for more news and updates!