Deadmau5 is known more for his Twitter rants than his music now a days and it's not surprising as to why. He fought with fans on Twitter who didn't like his Decadence Arizona set, he infamously name dropped Dotcom as Marshmello years ago and not to mention the Carnage beef that went down last year.
But hey, it's a new year, new Joel right? Wrong.
The first thing that he decides to go after this year is none other than Holy Ship! by stating on Twitter, "why the fuck did I agree to this".

While he does make some valid points about being scared of the "Bros", the jig went on for longer than most of us expected.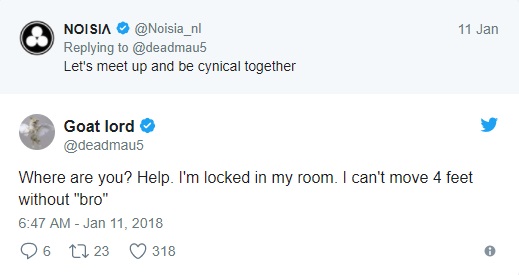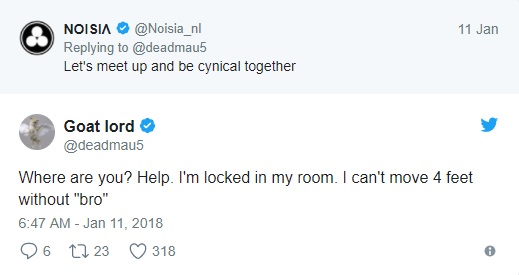 Noisia even joined in on Twitter to suggest that they meet up and be cynical together.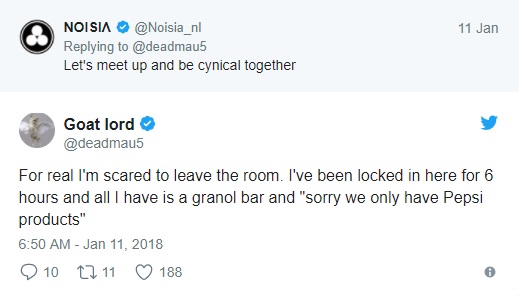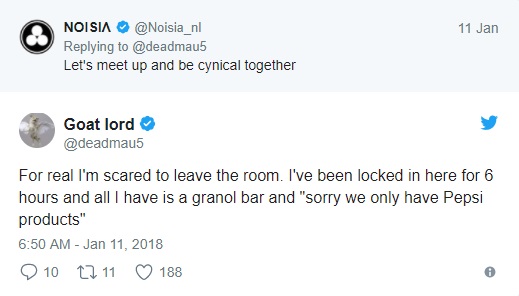 Deadmau5 played under the alias Testpilot and as it turned out, him and his 5 lattes had a decent time.