Canadian DJ and producer, Deadmau5 has already made it very clear that he is not enjoying Holy Ship 11.0, mostly because of the 'bros'. Even though it's "suns out guns out" on Holy Ship!, it seems like Deadmau5 has another plan for his arch enemies.
He posted a picture on his Twitter of himself navigating Holy Ship 11.0 with a caption stating, "Plotting a new course, hope you bros dressed warm". Implying that he has nothing but evil intentions for the bros he has been so up in arms against.
One of the funniest part has come from REZZ as she tweeted, "Playing on the pool deck soon! The boat is rocking so much :/// feeling sick af."
And of course, Deadmau5 responded, "Fun fact: I'm driving the thing right now."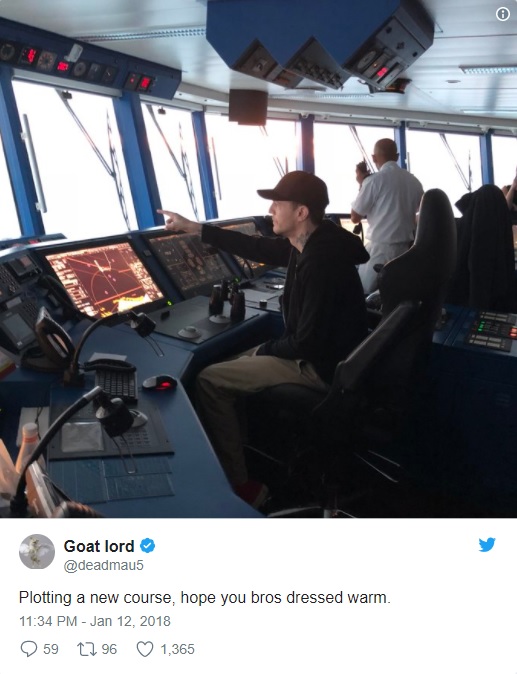 Will we see Deadmau5 back at the sails next year or is he going to stick to the decks?