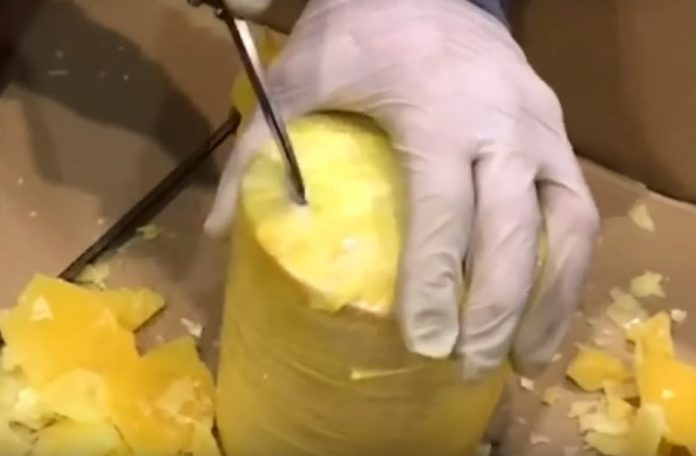 Drug smugglers can get pretty creative when it comes to sneaking their products into countries. A Colombian drug smuggling ring has been busted by Portugese and Spain police, who have seized 745 kilograms of the drug cocaine hidden inside fresh pineapples. Yep, these pineapples had been stuffed with hundreds of kilos worth of illegal drugs.
Nine members of a gang that had transported the drug from South America were arrested in the operation. The seizure, from shipping containers, was part of an ongoing investigation across both countries that started in April 2017, the Iberian police said.
These smugglers had cleverly disguised the cocaine in cylinders covered in hardened yellow wax made to look like the fruit, and used emptied out pineapple skins as covering sleeves.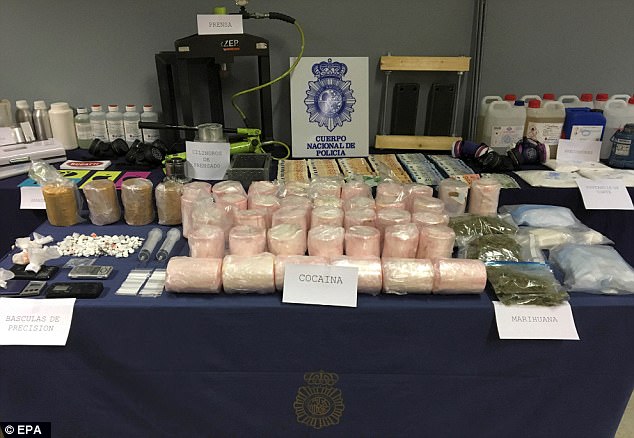 The shipment was from South America, and police believe it travelled from Panama to the port of Lisbon by sea. The Iberian Peninsula is a major entry point for cocaine and other drugs entering Europe, known to be a hotspot for drug smuggling either directly from Latin America or via North and West Africa.
Police also dismantled a laboratory where the drug was cut with additives."This organised international group had repeatedly brought large quantities of cocaine to the European continent," Portuguese investigators said in a statement.
Also seized was 400,000 euros ($489,000) in cash. Check out the video below!