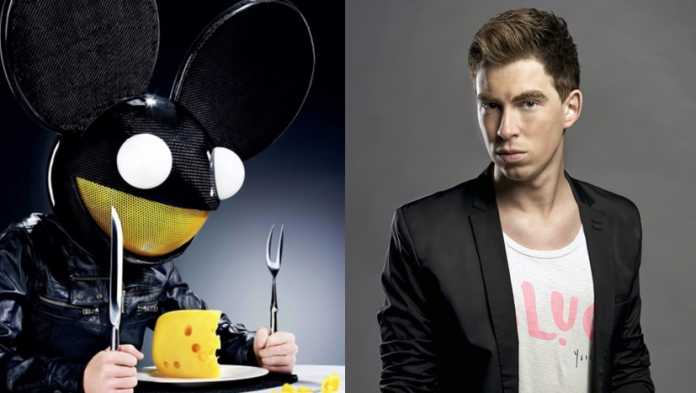 Ah, Deadmau5. Aside from being a top progressive house legend, this Canadian DJ/Producer is certainly one heck of an internet troll as well.
Joel took to Twitter earlier today posting an amused rant about Hardwell's new Eau de toilette fragrance launch, titled "Eclipse."
"i cant right now," he types, "um @DeanwWilson how the fuck did we not get an AU DE TOILET deal by now? seriously? PRIORITIZE YOUR SHIT MAN. FUCK ALL THIS OTHER LAME SHIT WEVE BEEN DOING. GET ON THIS. NOW."
Joel then went on to post a video on his youtube channel about the incident. In it, he mocks Hardwell's fragrance and puts out an auction to sell his own "au de toilet" water, straight from the source.
"This is legit. This is the real deal. This is water direct from my toilet… Unaltered. This is not sink water. It's not tap water. It's not bottled water. This is legit water from the place I piss and shit… and it could be yours for the ridiculously low price of $50 dollars."
'Eclipse' retails for about $40.00 USD.
If anyone actually buys Joel's "au de toilet" concoction, the $50.00 charge will go straight to charity.
Check out the full tweets and video below:
i cant right now. https://t.co/sdQV50m4Ra

— Goat lord (@deadmau5) January 19, 2018
um @DeanwWilson how the fuck did we not get an AU DE TOILET deal by now? seriously? PRIORITIZE YOUR SHIT MAN. FUCK ALL THIS OTHER LAME SHIT WEVE BEEN DOING. GET ON THIS. NOW.

— Goat lord (@deadmau5) January 19, 2018
the fuck am i expected to do ANYTHING without smelling like a 13$ hooker? how did i not think of this sooner. I HATE NOT BEING AN INNOVATOR.

— Goat lord (@deadmau5) January 19, 2018