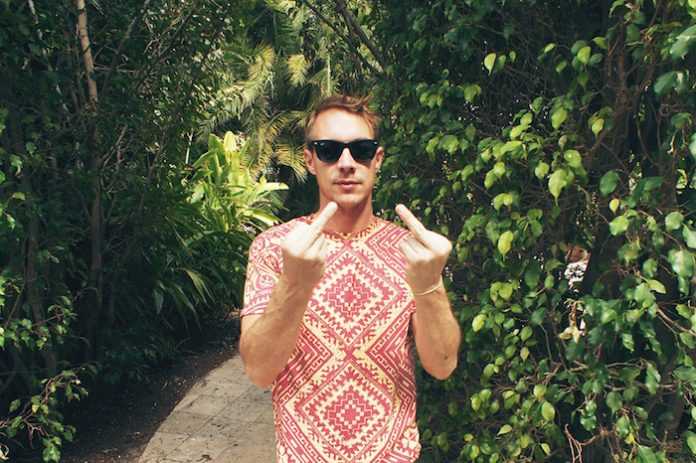 If we continue to put boundaries on artist how can they step out their boundaries and evolve their sound?
Movement Music Festival is known for showcasing top underground techno talent from all over the world. Yeah, Diplo at Movement Detroit at first might be a bit awkward, but the producer has such a diversity of sounds and style.
The dedicated fans of the festival have taken social media to vent out their thoughts and concerns with this years line up. Calling out to Diplo "Please don't show up for movement fest @diplo," one of the angry tweets reads.
I am sorry but you cannot diss one of the electronic music pioneers. Yes, he might not be a known for his techno known sound but let's not forget that Diplo early careers started with House music.
Another angry tweeter calls out Diplo, Rezz, and Mija as "hacks." Come on, let's get on things straight very artist on this line up has dedicated time and effort and deserves the opportunity to perform without haters tweeting negative comments on Twitter.
Let's face it there are multiple stages with a variety of artist playing at the same time. if you are not a fan, all you have to do is walk away. There's plenty of people who are going to appreciate and enjoy all music.
Diplo is handling the criticism like a boss and is already stating he is bringing something fresh and funky.
Please don't show up for movement fest. @diplo

— I am Dave (@mrblaq) January 24, 2018
I already played movement in 2012 . before u got lost at burning man on ketamine and googled the Belleville three on your southwest flight back to Minnesota https://t.co/ilmMc8ssOr

— dip (@diplo) January 24, 2018
I'm so glad this barback is safe guarding America's techno scene . Pray you don't poison my vodka soda when I see you backstage 🍹

— dip (@diplo) January 24, 2018
@diplo so Whatchu playing Moombah fam at movement? Moombah or Techno?

— ChildishSanchino (@4therealsancho) January 24, 2018
Alt-country set https://t.co/RxxrKuc88W

— dip (@diplo) January 24, 2018