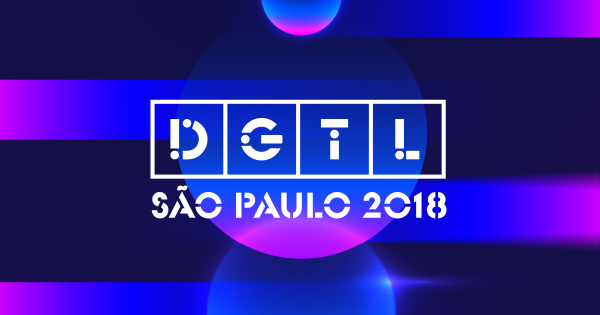 After a solid sold out edition last year, DGTL will return to São Paulo in the first weekend of May for round 2.On May 5th, Fábrica 619 will be the scene of an already epic get-together of some of the world's finest acts and a powerful crowd. Situated in an old book factory in Jaguaré, you will find a perfect blend of major-leaguers, talented locals and upcoming artists.
DGTL will bring a fine selection of national and international acts to Brazil, ranging from sturdy rhythms to melodic synths, with a touch of vintage drums and funky beats.
The mixed line up consists of some renowned names such as Dixon, Red Axes, Gerd Janson & Prins Thomas and local talents like Davis and Vermelho. Techno veterans Ben Klock, DVS1 and rising star Dax J will also join for the night. DGTL welcomes Len Faki and Cashu to the family, with their first appearance for the Dutch organization. Job Jobse will represent DGTL's homeland this time.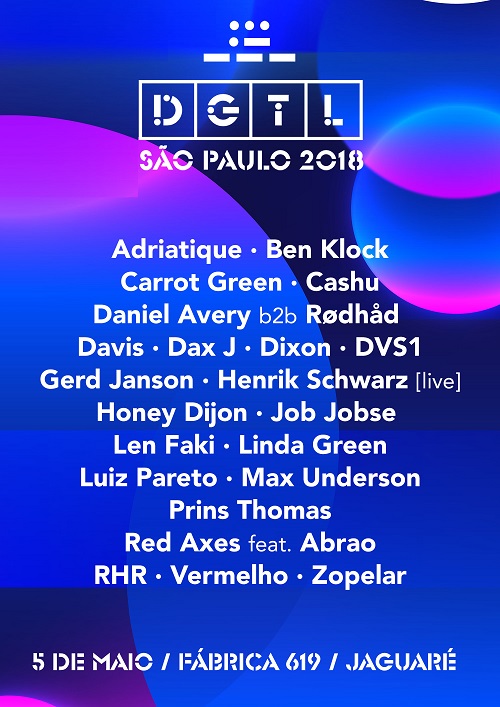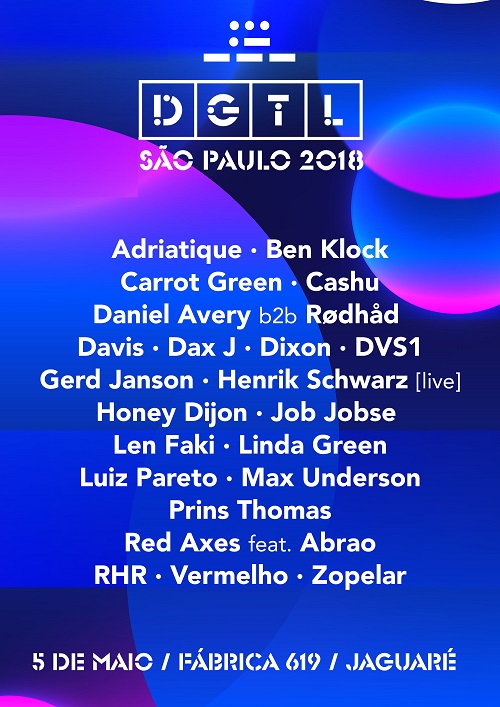 Just like previous events, DGTL will bring their take on art and sustainability to São Paulo. They strive to uphold their reputation as one of the most sustainable festivals in the world. DGTL does so by constantly evolving and developing themselves and their festival set-up to reduce waste, lower CO2 emissions, increase awareness and stimulate sustainable participation amongst their visitors. This has not gone unnoticed, as they won multiple international awards last year for their sustainable efforts.
Next to São Paulo, DGTL hosts editions in Amsterdam, Barcelona and Tel Aviv.
Tickets will go on sale on FEB 8, 12:00 UTC-3 via link.