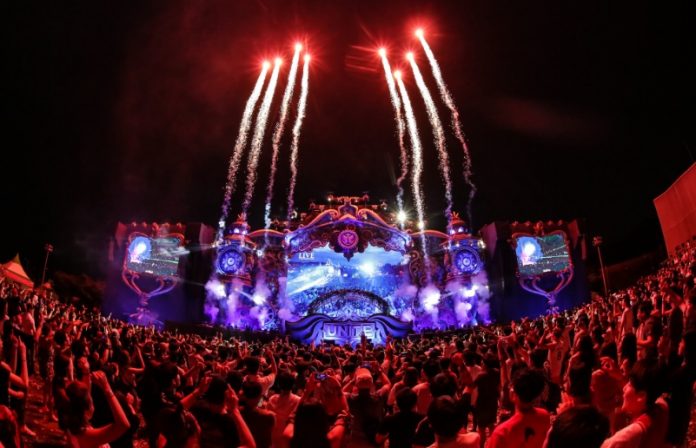 When this summer 400,000 festival-goers from all over the world gather in Boom, Belgium for the double edition of Tomorrowland festival, more than 100,000 People of Tomorrow in 7 countries get the chance to experience the magic in a unique way.
On Saturday, July 28, during 7 exceptional celebrations 'UNITE With Tomorrowland' will connect Tomorrowland in Belgium with Abu Dhabi, Italy, Lebanon, Malta, Mexico, Spain, and Taiwan, alternating an impressive DJ line-up with a live satellite connection. It is for the fourth year in a row that in this way the world becomes a bit smaller.
'UNITE With Tomorrowland' is much more than a live stream event, because among other things a stage that appeals to the imagination, enchanting decorations and special effects ensure an extraordinary experience.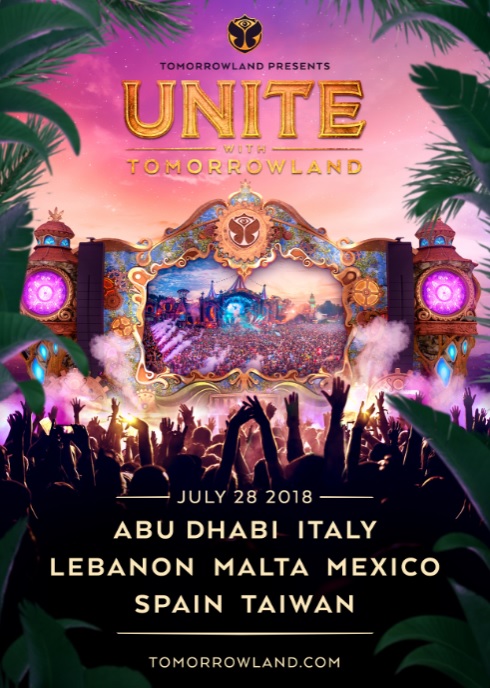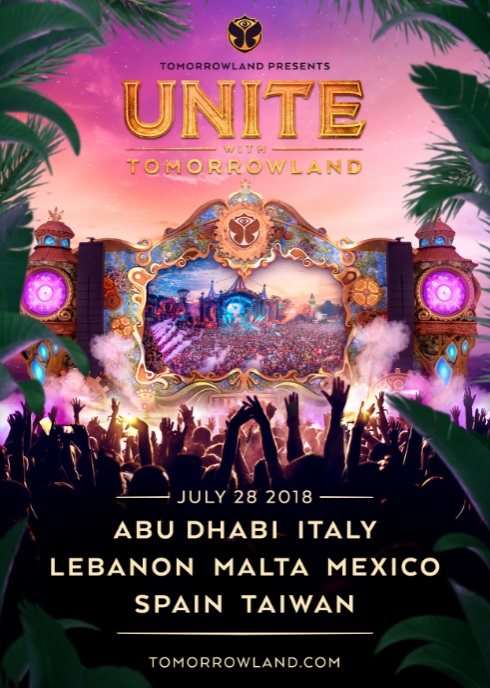 Technically, the festival is also a masterpiece, because thanks to the satellite connection, the show will run completely synchronized at all locations. Everything during these 7 events revolves around the escape from reality, partly thanks to the spectacular Tomorrowland MainStage, and the connection between the People of Tomorrow across the continents.
Watch the official 2018 trailer below!
The pre-registration for ticket sales is now open via tomorrowland.com. There you can also find all practical information about the 7 events, including the dates of ticket sales. Everyone who registers now can take part in a pre-sale to be in pole position when the tickets go on sale.
The names of the international and local DJs who will perform in the 7 countries will be announced in the coming weeks.
'UNITE With Tomorrowland' Saturday, July 28, 2018 ( Abu Dhabi, Italy, Lebanon, Malta, Mexico, Spain and Taiwan )
Watch the official 2017 aftermovie below!