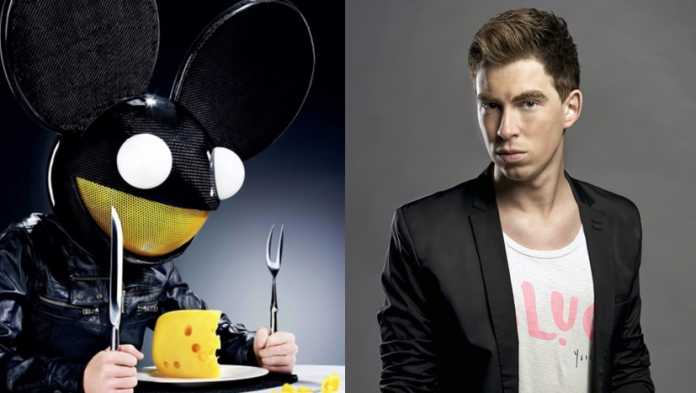 Deadmau5 is making headlines again. It's something we've become accustomed to and this time he's sending his fan a mason jar full of toilet water!
DJ and producer, Joel Zimmerman recently announced he'd be auctioning off a bottle of his aptly-dubbed eau de toilette water to a lucky fan. All proceeds would also be donated to the 'Extra Life Children's Charity'. I'm not sure who would want his toilet water but none the less, the bottle sold within a minute to a 'lucky' individual. It came with a signed picture of him and his cat.
The Extra Life Children's Charity hosts international video game fundraising events for children's hospitals. Last year Deadmau5 paid $15,000 for the famous Szechuan Sauce and also raised around $50,000 for Extra Life.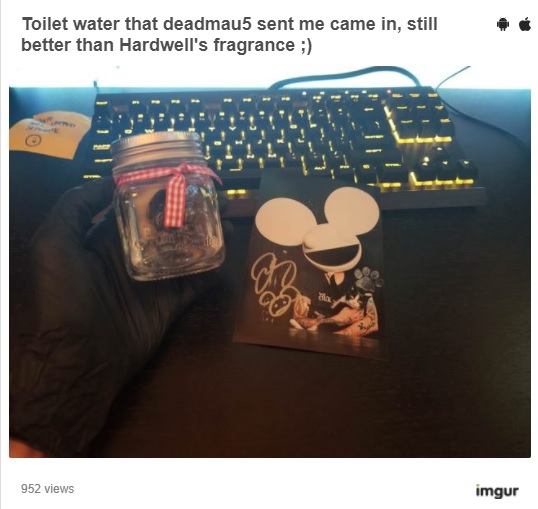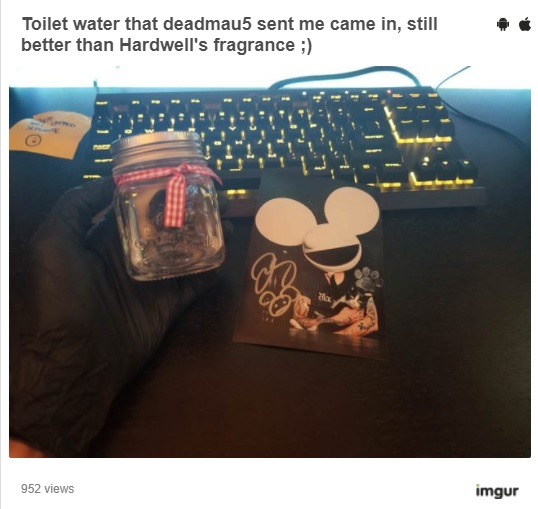 With that said, either he's trolling Hardwell or Deadmau5 really loves his charity work. What about both? After Hardwell released his Eclipse Fragrance in October of last year, people are saying this could be the troll of the year. Either way it went to a good cause and that's all that really matters. Comment your thoughts below!