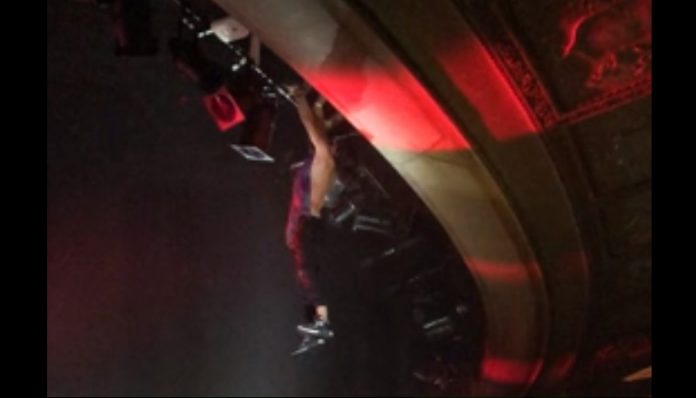 This past weekend in Detroit, a crazy fan was caught on tape dangerously hanging off a venue balcony. While Above & Beyond dropped 'Naked', this guy lost his mind.
The show took place on Sunday at the Fillmore in Detroit and Above & Beyond were headlining. During their set, a shirtless man wound up on some light scaffolding that was attached to the venue balcony.
After hanging and apparently doing a few pull ups, he is shown being quickly pulled up by his friends in the video. A fall could have been fatal.
Every once and a while we come across these crazy videos at trance events. Check out this crazy video below and party safe!
Sooo this happened this evening during "Naked" at the Fillmore in Detroit 🤣 from r/AboveandBeyond