Mysteryland released its full line up for 2018. Fatboy Slim, Hardwell, Axwell & Ingrosso and KSHMR are amongst the key artists that will perform during the three-day spectacle that traditionally marks the end of summer.
The leading dance festival in The Netherlands takes place on 24, 25 and 26 August and offers a musical variety that remains unrivalled. More than 300 artists will showcase this summer's closing, including infamous DJ-duo Dimitri Vegas & Like Mike, Trance-pioneer Paul van Dyk, Techno-titan Sven Väth, Hardstyle-hero Headhunterz and Hip Hop-men of the moment Bizzey and Ronnie Flex & Deux Experience. On top of that, living legend Fatboy Slim will grace the festival with his presence 'Right Here, Right Now'.
In total, a whopping 300 artists will perform on 17 stages at Mysteryland 2018, covering every flavour within dance music, from its very core to the outer fringes. Genres that will be present at this edition include House, Big Room, Bass, Techno, Deep House, Trance, Minimal, Hardstyle, Hardcore, RnB, Hip Hop, Trap, Disco and everything in between.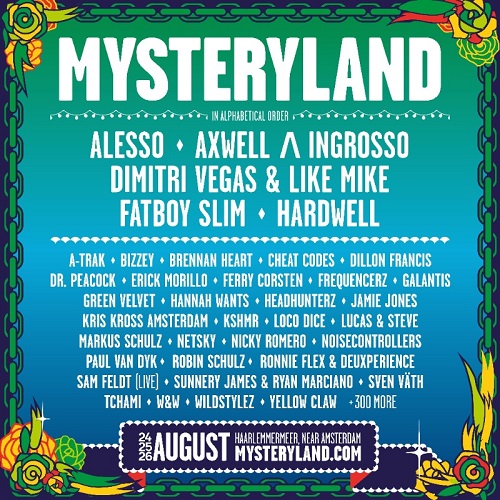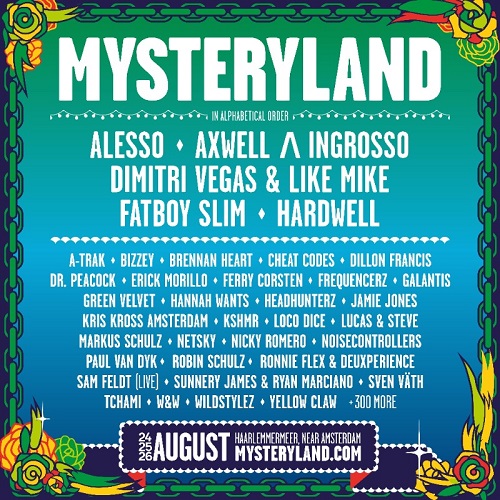 At the Main Stage, internationally lauded DJ Hardwell will play his signature Big Room and Electro House sounds on Saturday night. The Revealed head honcho will return on Sunday, to headline his own label-stage in the famous Big Top tent.
A Grammy award-winning world star that came a long way since he released 'Praise You' and 'Dub Be Good To Me' will let us relive the magic of those anthems during his Main stage performance on Saturday: Fatboy Slim!
The central altarpiece of the festival grounds will be set on fire once more when brothers in arms Dimitri Vegas & Like Mike and Axwell /\ Ingrosso take over the Main Stage on Sunday. Other artists with goose bumps-guarantee that will perform here over the weekend include Alesso, KSHMR, W&W, Galantis, Sam Feldt (live), Netsky and Lucas & Steve.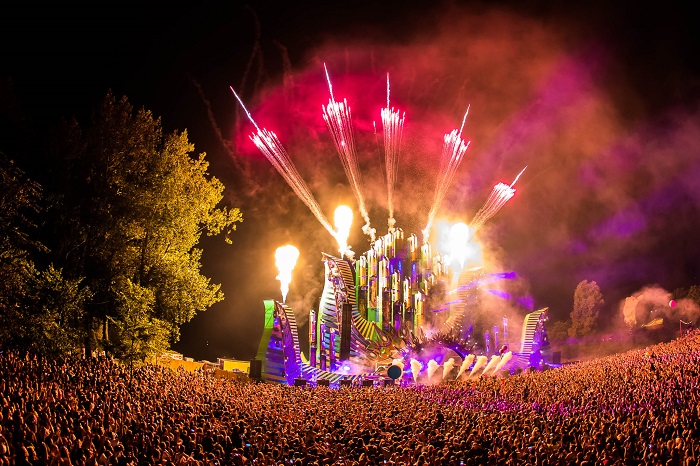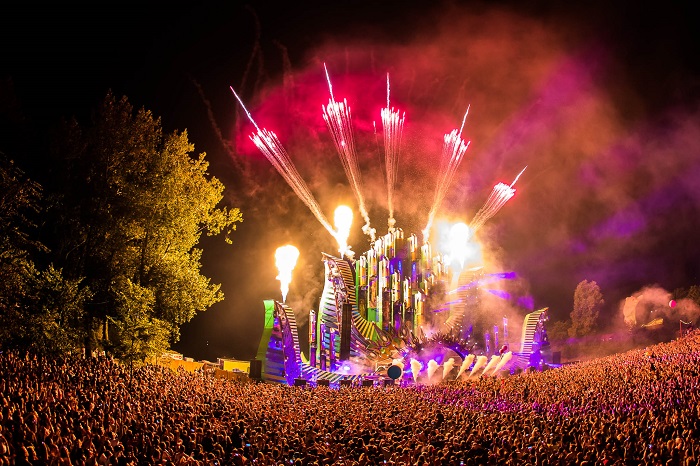 A firm fixture of the Mysteryland line up is the Q-Dance Stage, located on the Northern Festival Grounds, on the foot of the gigantic pyramid. Everyone that means anything in the world of big drops and emotional choruses will be present to play the lavishly designed Q-Dance Stage.
Headhunterz, Wildstylez, Frequencerz, Brennan Heart and Noisecontrollers are amongst the captains that will lead their warriors through the battlefields into Hardstyle-heaven.
Apart from the artist that will adorn the three biggest stages, Mysteryland teams up with underground brands for deep cuts. Sven Väths' label Cocoon and Jamie Jones' Paradise will return to the Southern part of the festival with two unique stages, bringing along Loco Dice, Green Velvet, ROD and Dubfire. In addition, Beatport will host its first ever stage tucked away in the forest where Berlin-outlet Stil vor Talent will showcase the deeper underground sounds.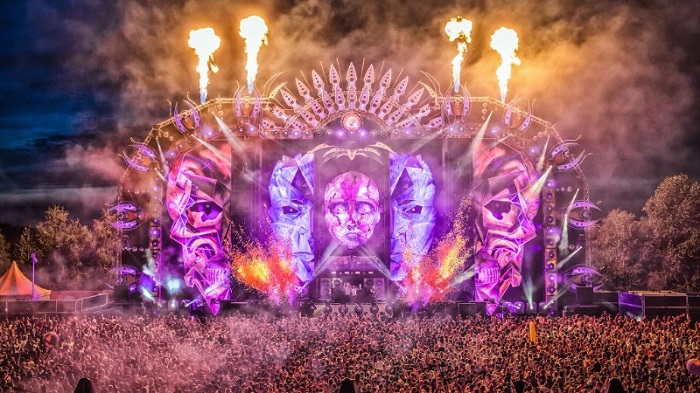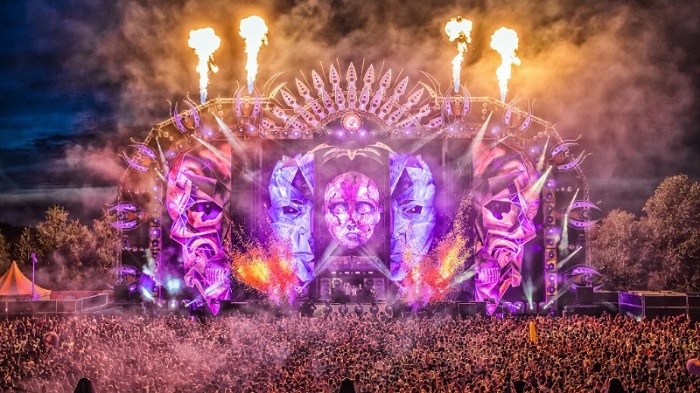 Lush synthesizer melodies and transcendent laser filled shows will open up a whole new universe to revellers at the Trance Energy shrine. All time superstars Paul van Dyk, Markus Schulz, Marco V., Ferry Corsten and Aly & Fila will treat new and old Trance-lovers to the finest selection of tracks.
Another gem of Dutch rave culture is hidden under the wielding fists of the Wizard. Originators Dr. Peacock, Gizmo, Promo, Korsakoff will make you understand the bliss of those Hardcore vibes at the Thunderdome Island that will be open on both days.
On the other side of the pond, Hip Hop heads and urban lovers can bounce to slick grooves and thick beats by Bizzey, Ronnie Flex & Deuxperience and Johnny 500 at the Vunzige Deuntjes stage. This stage will be open two days as well, so smooth operators can get down and dirty all weekend long.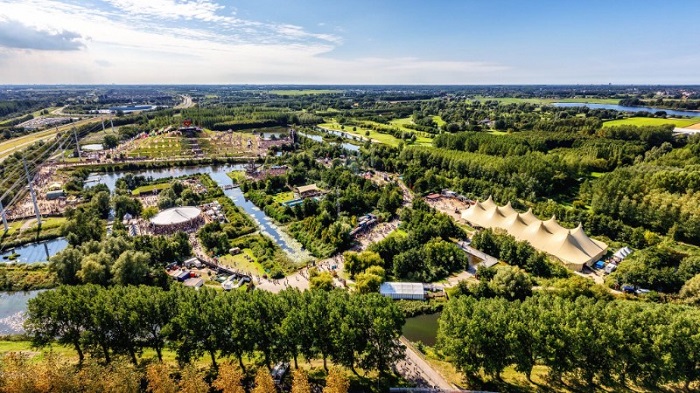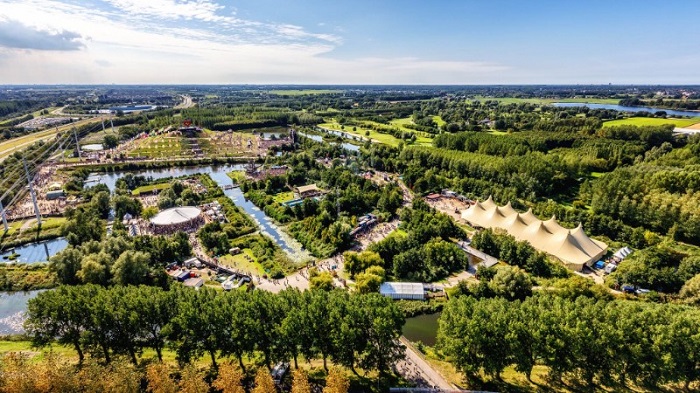 Of course, this is just the tip of the iceberg. With so many artists it is almost impossible to soak it all in at once, unless you stay the night on Mysterylands' camping grounds. For camping guests, the festival opens its doors early on Friday, August 24th (11h) and stays open until Monday, August 27th (12h).
Mysteryland is located in the close surroundings of Amsterdam, The Netherlands. For those who want to combine the festival with a city trip, Mysteryland offers hotel packages including transfers, personal service, lockers and late check out.
Early Bird Tickets for Mysteryland 2018 sold out within a day last week. Regular Tickets are now available via link.
Watch the official aftermovie below.