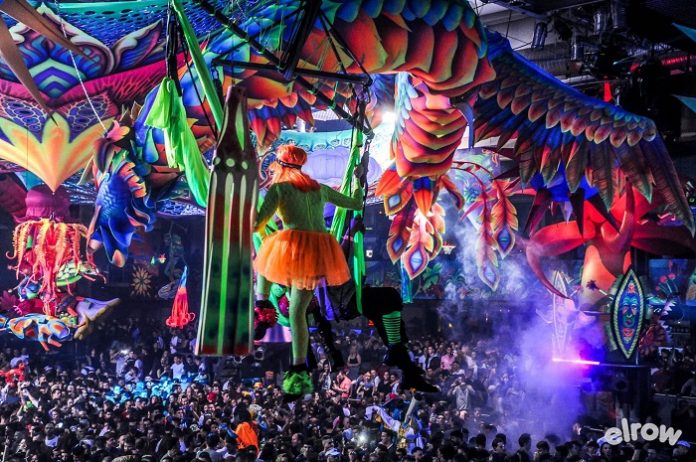 Welcome To Miami! No, we͛'re not trying to emulate Will Smith͛s lyrics here. We͛'re just too excited Winter Music Conference is back and with it, elrow Music is also back celebrating one of the top weeks of the year for the dance music scene in the only way we know best: with music.
Miami Off 2018 elrow compilation returns bigger than ever, with fifteen tracks of pure tech-house extravaganza, ready to rock dance floors from South Beach to Aventura.
The compilation opens up with a track by The Golden Boy, an artist who has been prolific since 2016 and a definate one to watch over 2018. He gets this release off to a flier with snappy acid pelts combined with a driving bass line, to guarantee jacking on the floor.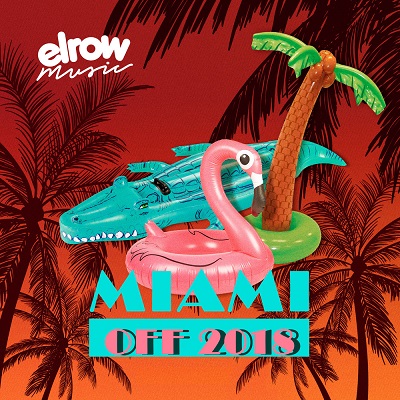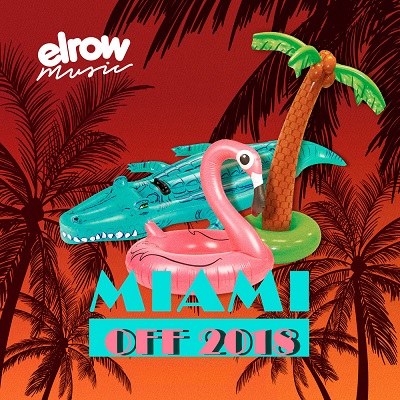 Later on we find The Wrap (Original Mix), by Tennan, an amazing track, full of deepness thanks to that reverbing bass that sticks to your chest and that hip-hopish vocal line that will make you want to wreck the floor. A true banger. A few tracks later, we have an old friend of elrow Music, Kinnerman, presenting Request Line (Original Mix)͛, a track full of energy, a great set of sound FX that will make the crowds go mad, with an amazing vocal treatment, simple yet effective.
Atrieas  Say Mama (Original Mix) comes later, a track that many will recognize thanks to that amazing vocal sample treatment, with an energizing percussion and a great overall result, by one of Britains fastest growing female talents of the genre, a true banger for any moment on the floor. As in previous releases, Chiqito delivers an amazing Crip Hop (Original Ghetto Mix), a track that spins around its vocal treatment, a strong female voice that gives the track its ghetto vibe, with an amazing instrumental and FX treatment throughout the whole song.
Just after, we find Move! (Original Mix), by Jay de Lys, that starts with full percussive energy, and its darkish vocals setting the tone of the track, adding some atmospheres by the end making this a very interesting track. The compilation closes with Turn Me On (Original Mix)͛, by Sergio Sergi & Carlo Caldareri, a track with an amazing and empowering female vocal line, a truly contagious groove and great FX treatment, that leaves the bar high for the next releases from the debuting duo.
With a list of old friends and new faces to elrow Musics ranks, this record is set to make everyone move your body, so bring your dancing shoes ready..
Listen to the tracks here.