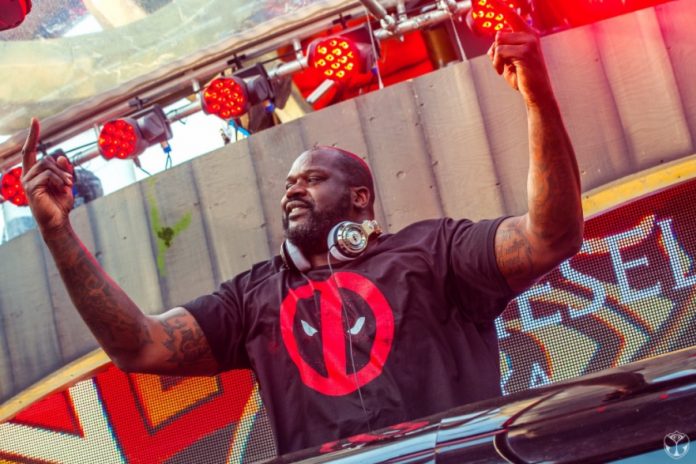 DJ 'Shaq Diesel', aka Shaquille O'Neal has announced his first ever event that will feature performances from some of the worlds biggest dance music artists.
The event will take in Miami during the city's most celebrated EDM event, Ultra Music Festival. The NBA legend is known for his basketball talents and multiple championships, but what's not known is his love for music and the fact that he's been DJing since the age of 14!
Attendees will be graced with an atmosphere that mixes festival and carnival vibes which blends perfectly with the Miami crowd.
The event is being called Shaq's Fun House and is an invite only secret warehouse party. It'll take place on March 24 from 2:00am – Sunrise. There's no telling which acts from Ultra Music Festival's insane lineup might show up.
Here's what Shaq Diesel had to say about his event:
"Music has been a passion of mine for as long as I can remember. Most people don't know this about me, but I have been DJing since I was 14 years old. I have performed at some of the best music festivals in the world and it is about time I go big and start my own event experience. Just like me, this event is going to be HUGE in every way, with the best in dance music, entertainment, and all my closest friends!
Check out the Shaq's Fun House trailer below! Click here for more info on this exclusive event!