Miami's Ultra Music Festival is less than a week away and were really starting to see what Main stage might look like.
Today's design reveal isn't the first photo that's been released but it's definitely the best thus far. This year marks the 20th anniversary of the massive event so we're guessing they are going all out on production.
The stage will have massive colored LED wall paneling across the front. There's also a hexagon like shape being constructed around where the DJ booth might be. It's going to be massive.
All week we'll be waiting for more production photos to be released. Here's a look at what's happening on the festival grounds today: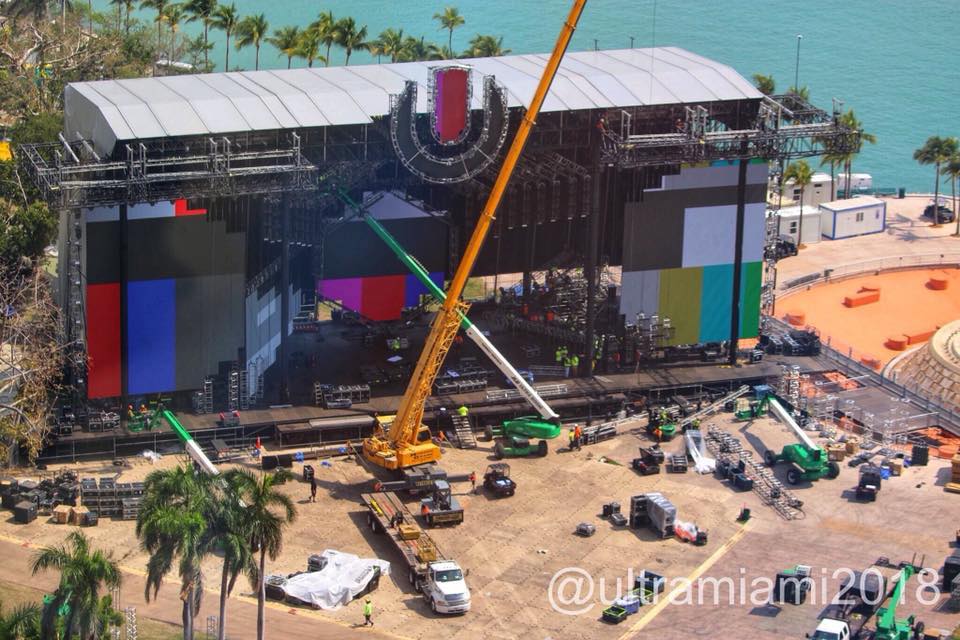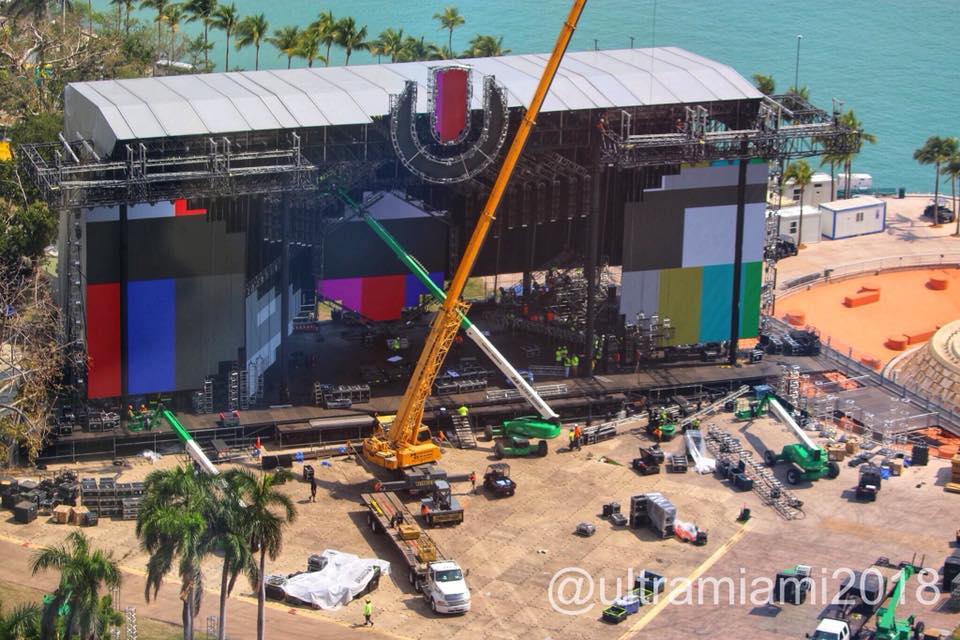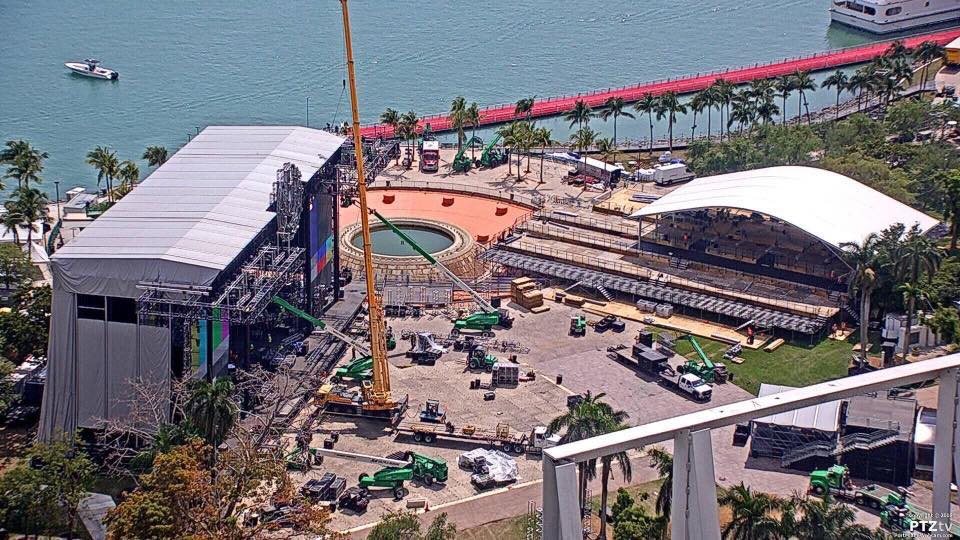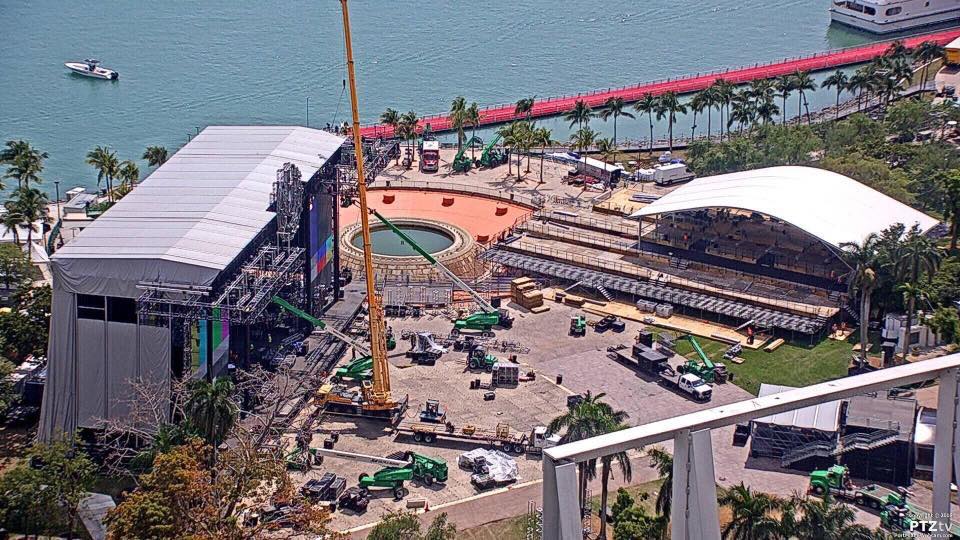 Check back for more updates!