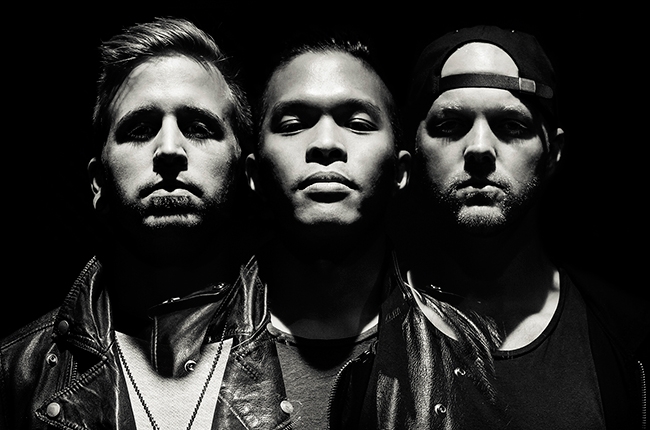 L.A based electronic music group The Glitch Mob have released their newest single, 'Take Me With You', off their forthcoming album, 'See Without Eyes', which is scheduled to be released on May 4th.
'Take me With You' is a 6-minute track from the famed trio that takes its listeners on a captivating voyage of cutting grooves and arpeggiated synthlines. Vocals from Armada float over this analog heavy production that shines with Mob's distinctive energy and personality. Fans of the group are definitely in for something special with this new release.
Coinciding with the single is the official music video, which heavily focuses on the trio's reoccurring theme of self-discovery. This, combined with some funky animation and impeccable video production, leaves viewers with an incredible visual companion to an already eye-opening track.
The Glitch Mob have also announced a massive, 36 stop tour to top everything off, including a few spots at major festivals such as Electric Forest and Shambala.
Listen to their latest single 'Take Me With You' below!
THE GLITCH MOB TOUR DATES 2018
4/20/18
 – Le Trabendo – Paris, France
4/27/18
 – Village Underground – London, UK
4/30/18
 – Gretchen – Berlin, Germany
5/11/18
 – Union Hall – Edmonton, AB
5/12/18
 – Marquee Beer Market & Stage – Calgary, AB
5/14/18
 – Commodore Ballroom – Vancouver, BC
5/15/18
 – The Knitting Factory – Spokane, WA
5/16/18
 – The Wilma – Missoula, MT
5/18/18
 – Showbox SoDo – Seattle, WA
5/19/18
 – Showbox SoD0 – Seattle, WA
5/20/18
 – Roseland Theater – Portland, OR
5/23/18
 – Revolution Center – Garden City, ID
5/24/18
 – Cargo – Reno, NV
5/25/18
 – Lightning in a Bottle – Bradley, CA
5/26/18
 – The Observatory North Park – San Diego, CA
5/27/18
 – Brooklyn Bowl – Las Vegas, NV
5/31/18
 – House of Blues – Boston, MA
6/01/18
 – Governor's Ball – New York, NY
6/02/18
 – 930 Club – Washington, DC
6/06/18
 – The Fillmore – Philadelphia, PA
6/07/18
 – The National – Richmond, VA
6/09/18
 – Bonnaroo – Manchester, TN
6/10/18
 – The Plaza Live – Orlando, FL
6/13/18
 – The Joy Theater – New Orleans, LA
6/14/18
 – White Oak Music Hall Downstairs – Houston, TX
6/15/18
 – Emo's – Austin, TX
6/16/18
 – House of Blues – Dallas, TX
6/19/18
 – Egyptian Room at Old National Centre – Indianapolis, IN
6/20/18
 – Express Live! – Columbus, OH
6/21/18
 – Stage AE – Pittsburgh, PA
6/21-6/24/18
 – Electric Forest – Rothbury, MI
6/26/18
 – Crossroads KC – Kansas City, MO
6/28/18
 – Red Rocks – Morrison, CO
6/28-7/01/18
 – Electric Forest – Rothbury, MI
8/10/18 – 8/13/18
 – Shambhala – Salmo, BC